Image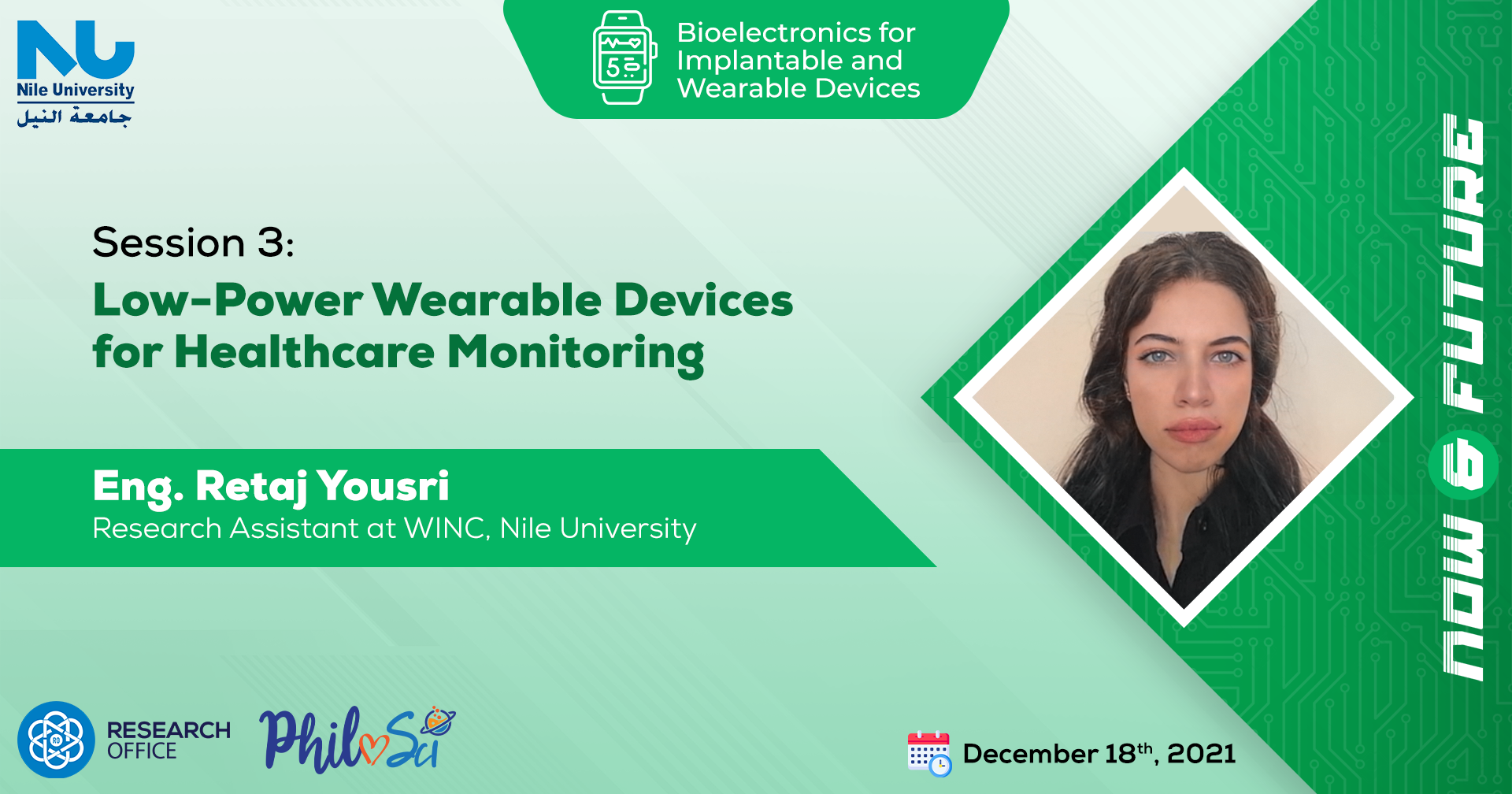 Now & Future December Series Session #3: Low-Power Wearable Devices for Healthcare Monitoring
Go To Webinar
The sessions in the Now & Future Series were open to the audience. A complete journey around Bioelectronics for implantable and Wearable Devices has been delivered.
By: Eng. Retaj Yousri. Biomedical Wearable devices:
What are biomedical wearable devices (Introduction).
 Why biomedical wearable devices (Usages). •
How they basically work. (Principle).
 The bio-signals, biosensors and their types.
 The specifications of the wearable devices.
 The limitations.
 Energy-harvesting technology to overcome the limitation of power source.
 The role of optimization to overcome the limitation of low power.