Image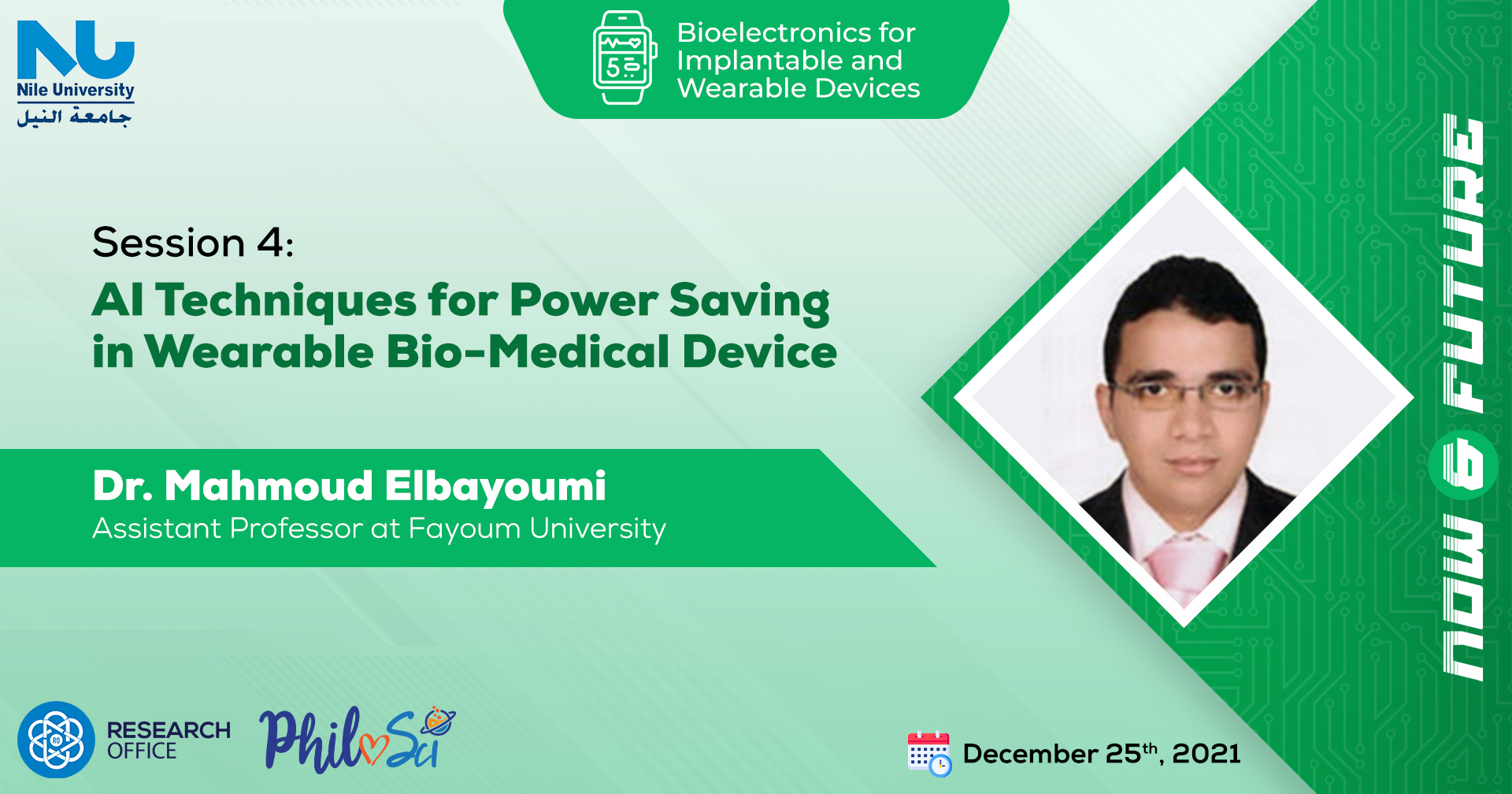 Now & Future December Series Session #4: AI Techniques for Power Saving in Wearable Bio-Medical Device
Go To Webinar
The sessions in the Now & Future Series were open to the audience. A complete journey around Bioelectronics for implantable and Wearable Devices has been delivered.
By: Dr. Mahmoud Elbayoumi Power management and saving in energy harvesting based biomedical wearable devices are mandatory to ensure prolonged and stable operation under a stringent power budget. Thus, power-aware task scheduling can play a key role in minimizing energy consumption to improve system durability while maintaining device functionality.
In this talk, we will present some frontier in task scheduling of Energy harvesting-based wearable bio-medical devices using Artificial Intelligent techniques. That is, with proper orchestration between optimization techniques and machine learning algorithms, the stringent power budget in those devices could be achieved.