Image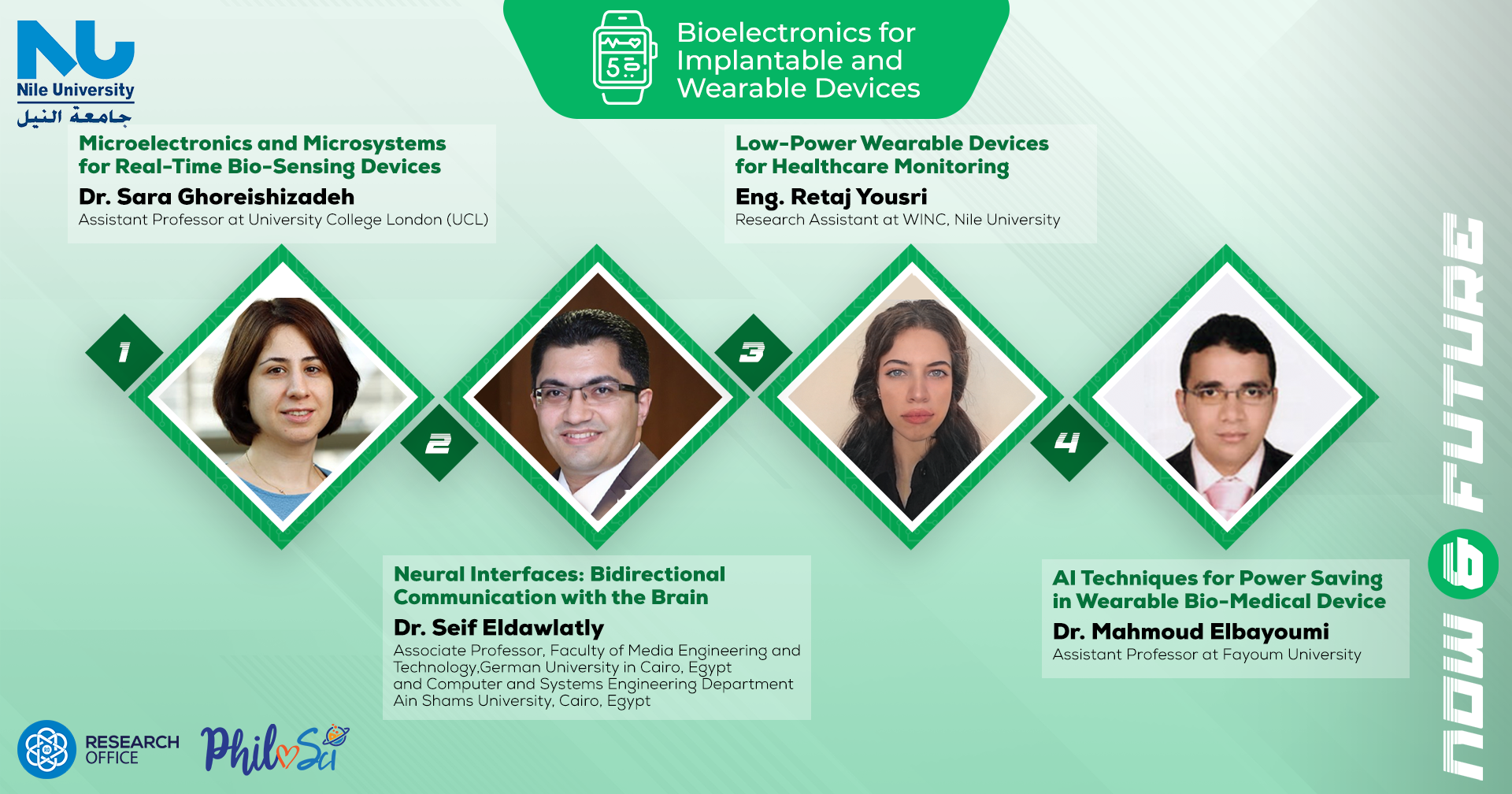 Now & Future Dec. series, Bioelectronics for Implantable and Wearable Devices
Go To Webinars
The sessions in the Now & Future Series were open to the audience. A complete journey around Bioelectronics for implantable and Wearable Devices has been delivered.
This topic will be delivered via four sessions:
Session #1: Microelectronics and Microsystems for Real-Time Bio-Sensing Devices. By: Dr. Sara Ghoreishi.
Session #2: Neural Interfaces: Bidirectional Communication with the Brain. By: Dr. Seif Eldawlatly.
Session #3: Low-Power Wearable Devices for Healthcare Monitoring. By: Eng. Retaj Yousri.
Session #4: AI Techniques for Power Saving in Wearable Bio-Medical Device. by: Dr. Mahmoud Elbayoumi