Image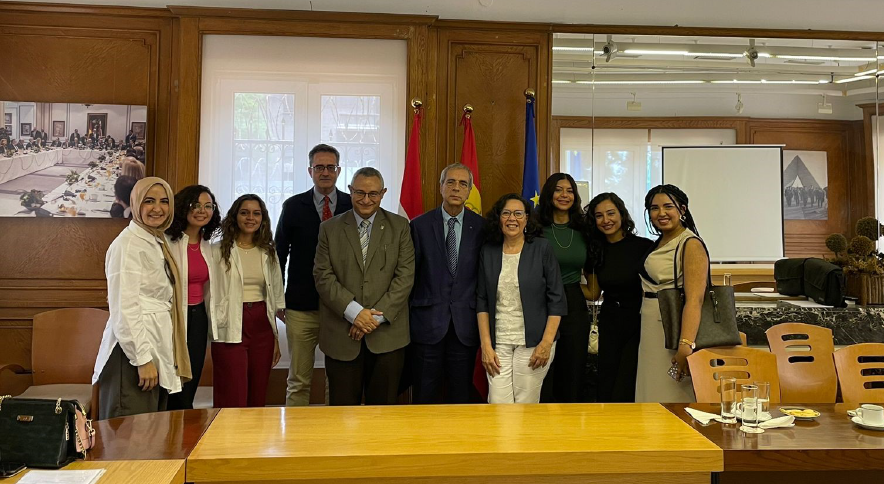 Senior Architecture Students went to ETSAB to spend One Semester Abroad
Three senior students from the Architecture and Urban Design program (ARUD) at Nile University went to ETSAB; Barcelona School of Architecture in Polytechnic University of Catalonia UPC to spend one semester as "Visiting Students". ETSAB was a main partner that helped develop the ARUD program over the past 5 years. ETSAB ranks number 4 in Europe. ARUD students also got partial sponsorship from Sabbour Foundation to make it all happen.
Four other ARUD students are joining Slovak University of Technology (STU) in Bratislava as part of a fully-funded Erasmus+ International Credit Mobility (ICM) agreement. Students will study spatial planning courses. Their study in STU is within an extended collaboration between NU and STU, namely, with the Spectra Center of Excellence, which specializes in interdisciplinary research of complex spatial development issues. ARUD students will gain experience working with other students from different nationalities who got accepted in the Erasmus+ (ICM) students mobility to exchange knowledge and culture.
 The students will be attending courses at ETSAB and STU as well as at NU simultaneously and will choose their graduation project sites in Barcelona and Bratislava. The experience has proven to benefit ARUD students in many ways through their exposure to reputable educational institutions, and learning how to integrate in a different work environment, not to mention through their experience in Europe itself. Incorporating a study abroad opportunity into the EAS School is a growing front at NU.