Image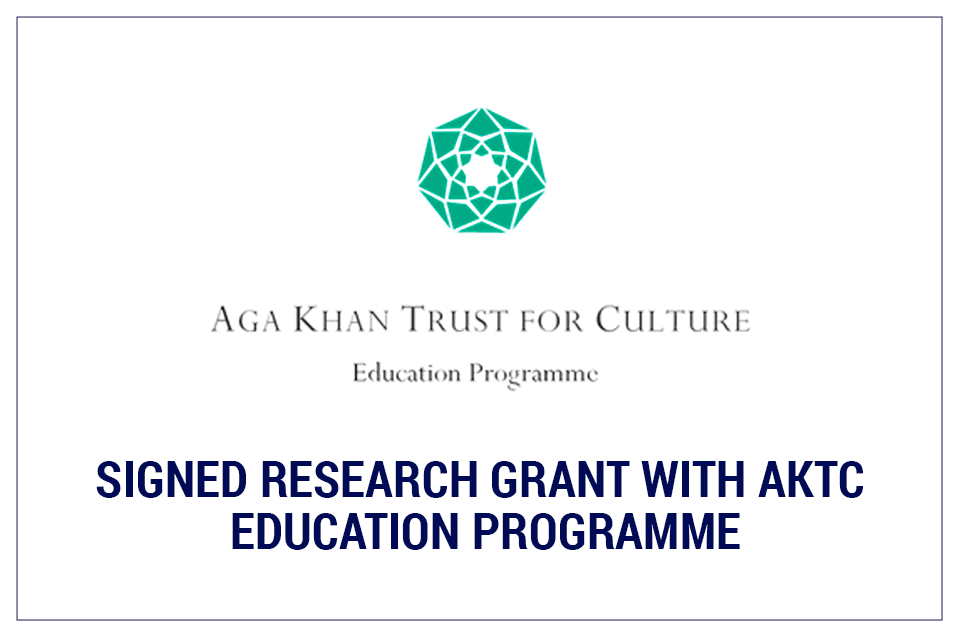 Research Grant with AKTC - Education Programme
Based on previously successful cooperation, a new grant agreement was signed between Nile University (NU) and the Education Programme of the Aga Khan Trust for Culture. This involves teaching and research activities of the Architecture and Urban Design Program (ARUD) at NU, represented by Prof. Dina K. Shehayeb, Program Director.
The research project consists of: A typology of open spaces representing all types of public spaces in Historic Cairo, guidelines for intervention in those public spaces.
The Memorandum of understanding involves two main activities spread over 18 months of work, and the project will be executed in Cairo starting on 1 December 2021.