Image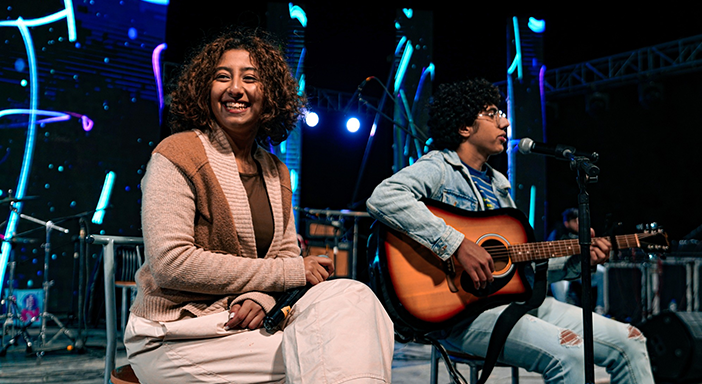 NU Music Club Concert at NU Campus
Nile University's Music Club don't seem to be stopping any time soon. 
The unforgettable night of the MEGA concert was able to wipe all the exams' stress off the student's shoulders with the incredible performances of many singers and musicians that were held on campus on 21st of December 2022. NUMC held their first outdoor concert on campus after their successful concert in El Sawy Cultural Wheel. This concert was a mega hit as it reached artists like Mohammed El Sharnouby who interacted positively with their performance video.
Some of their December activities included: 
After performing in an open mic with "The Comfort Zone", NUMC were welcomed to perform again in another open mic held by "The Comfort Zone"in Maadi. They gave an amazing performance which garnered them a lot of attention within the new audience. 
Amidst their busy schedule, NUMC has been keen on providing NU students with music sessions, where they taught piano, guitar, violin, and drums for free. The sessions started on 23rd of October 2022 with more than 70 applicants per instrument.