Image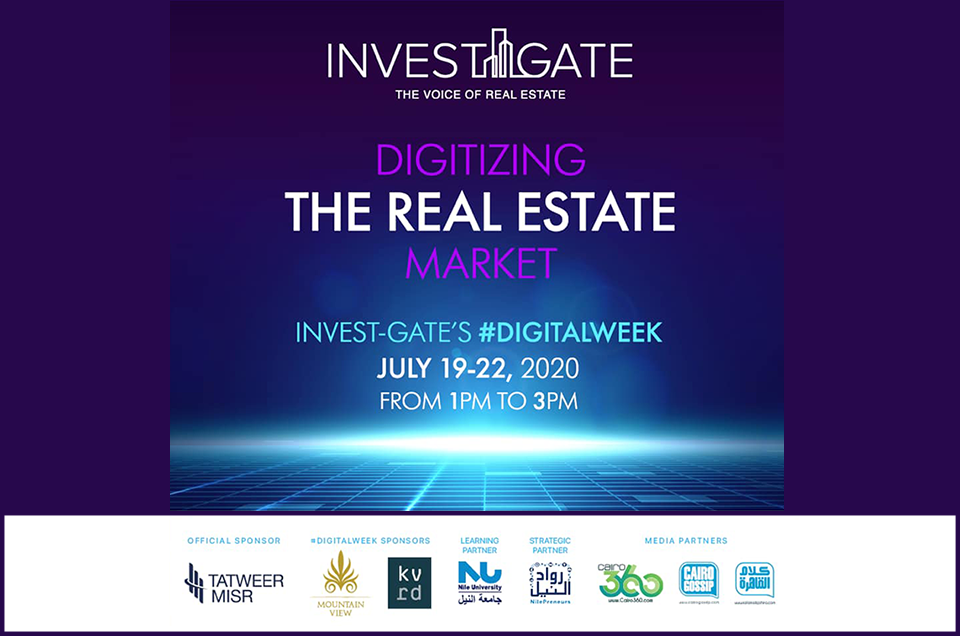 NilePreneurs with InvestGate for its Virtual Conference to Digitize the Real Estate Market
We're happy to announce that Nile University is the Learning partner with Invest-Gate, and Nilepreneurs is the Strategic Partner in its Digital Week. Invest-gate is a Real estate Information Platform that will start a "Digital Week" on Sunday 19th - 22nd July, from 1:00 PM - 3:00 PM, presenting new innovative means and intelligent solutions to enhance the real estate industry through several online sessions.
For more details about the most significant online event in Egypt's real estate market and the registration links, please follow Invest-Gate on:
Official Sponsor: Tatweer.misr
DigitalWeek Sponsors: Mountain View Egypt, k.v.r.d
Digital Week Strategic Partner: Nilepreneurs, Learning Partner: Nile University Egypt
Digital Week Media Partners: Cairo360 and Cairo Gossip

The schedule will be divided into four topics as follows:
Day 1: Digital business Development in Real Estate.
Day 2: Utilize Virtual Tools VR & AI in Real Estate.
Day 3: The Impact of Blockchain Technology on The Real Estate Sector.
Day 4: Digital Week Wrap Up.