Image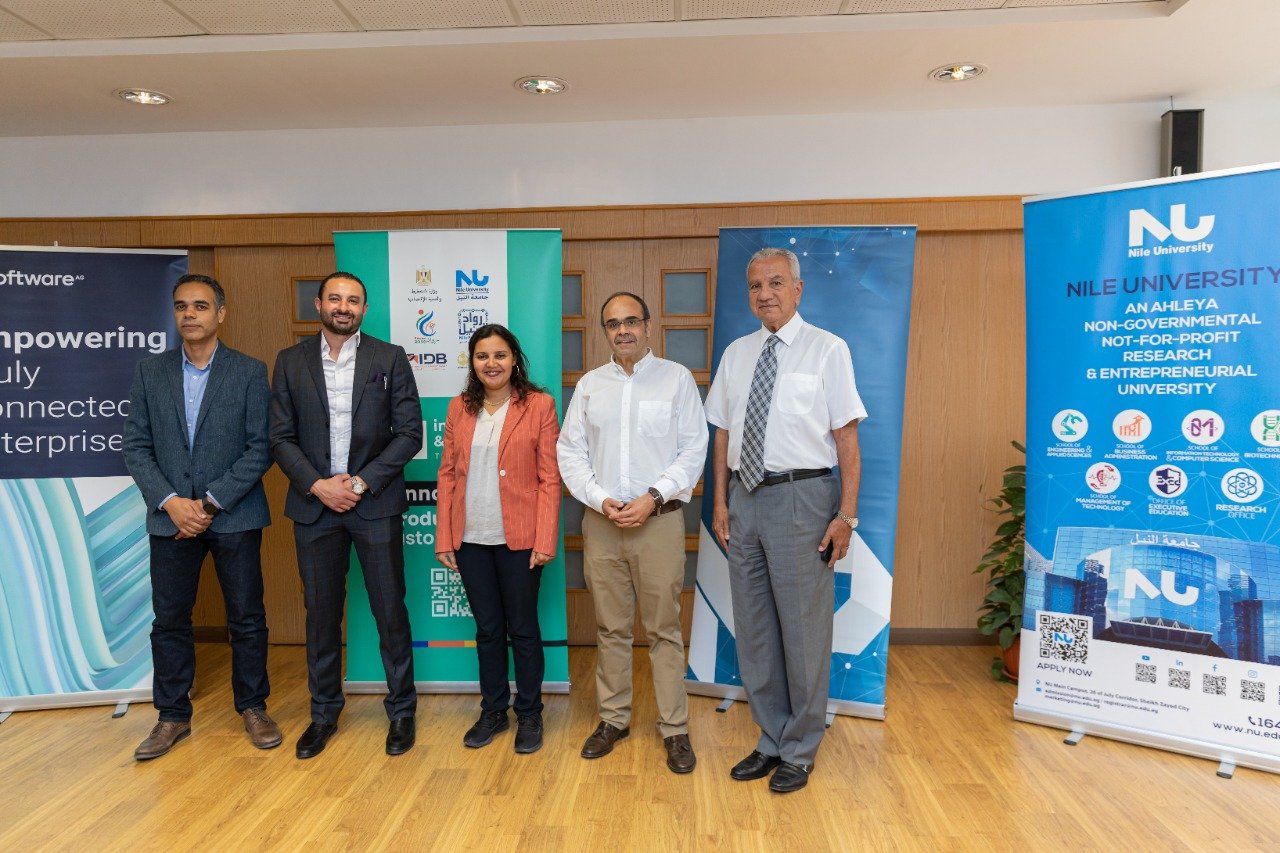 Nile University, NilePreneurs, Internet of Things (IoT) Development Agreement
Nile University, NilePreneurs, and leading German global provider of Internet of Things (IoT) Software AG company join forces to empower innovation in Egypt.
The agreement aims to build talents for IoT over Software AG Cumulocity leading IoT Platform, in addition to helping expedite Egyptian product transformation to IoT, increasing their resilience and accelerating the digital transformation.
Under this agreement, we will get access to their technology to build the capacity of IoT in the community and jointly develop IoT use cases for the different verticals targeting home appliances, smart cities, agriculture, and industrial applications.
Agreement signed in the presence of Moataz El Ganzory, Territory Manager, Egypt & Libya at Software AG, Dr. Alaa Adris Nile University VP for strategic development and innovation, Dr. Essam Roushdy VP for Development and Society Dr. Heba Labib Director of IECC Ahmed Saleh Head of strategy and innovation center"