Image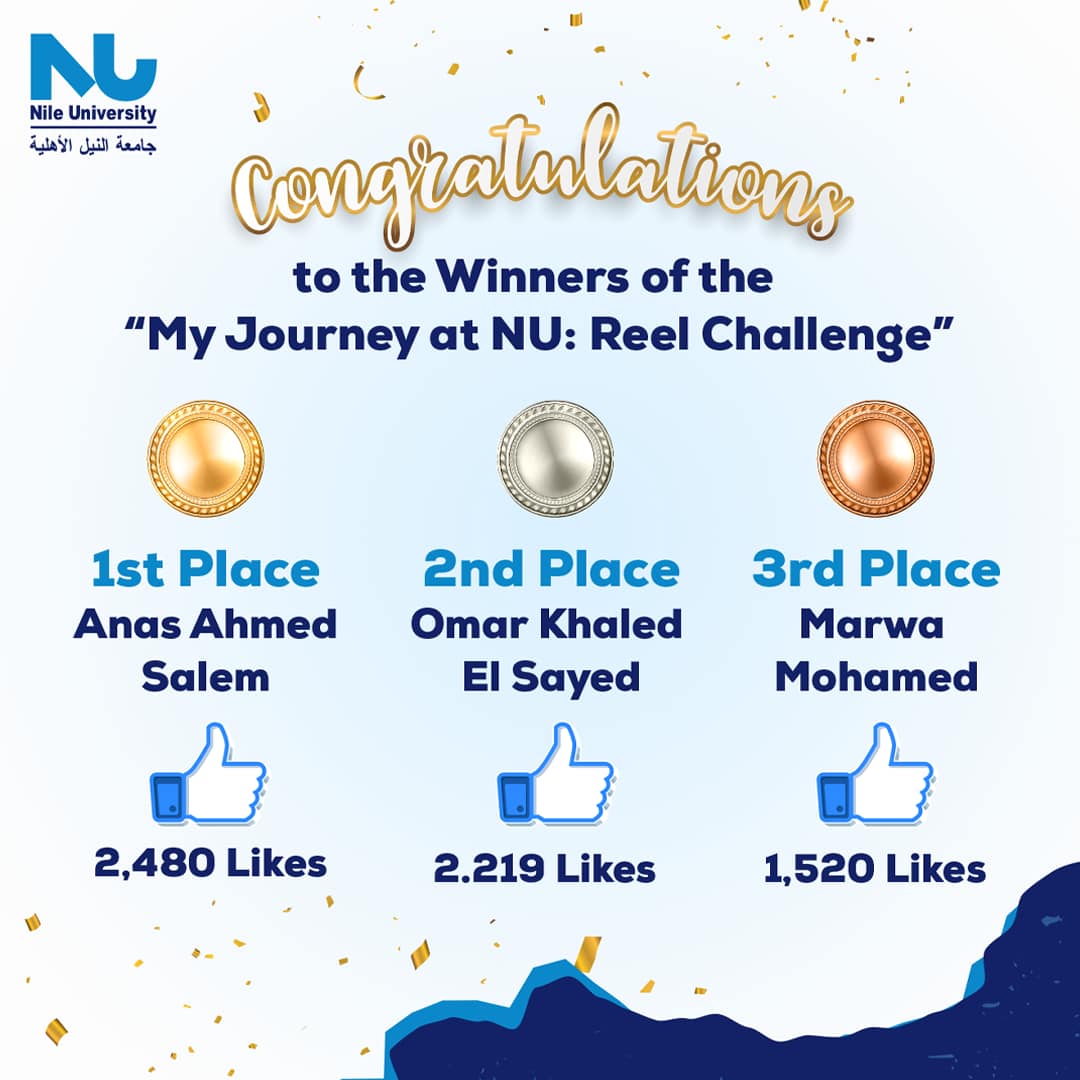 "My Journey at NU: Reel Challenge" Winners
Congratulations to the winners of "My Journey at NU: Reel Challenge"; your creativity and talent have really shone through the reels that were sent.
"My Nile University Journey: A 1-Minute Reel Challenge" competition was originally announced for Alumni, then undergrad students were allowed to participate upon their request, and the competitors were supposed to create a 1-minute video reel that highlights their journey at Nile University. After filtration, the winners were announced and w
e would like to give a round of applause to:
1st Place: Anas Ahmed Salem, with an impressive 2,480 likes.
2nd Place: Omar Khaled Al-Sayed, with an amazing 2,219 likes.
3rd Place: Marwa Muhammad, with 1,520 amazing likes.
Well done on your well-deserved victories; continue to inspire us with your amazing storytelling skills.