Image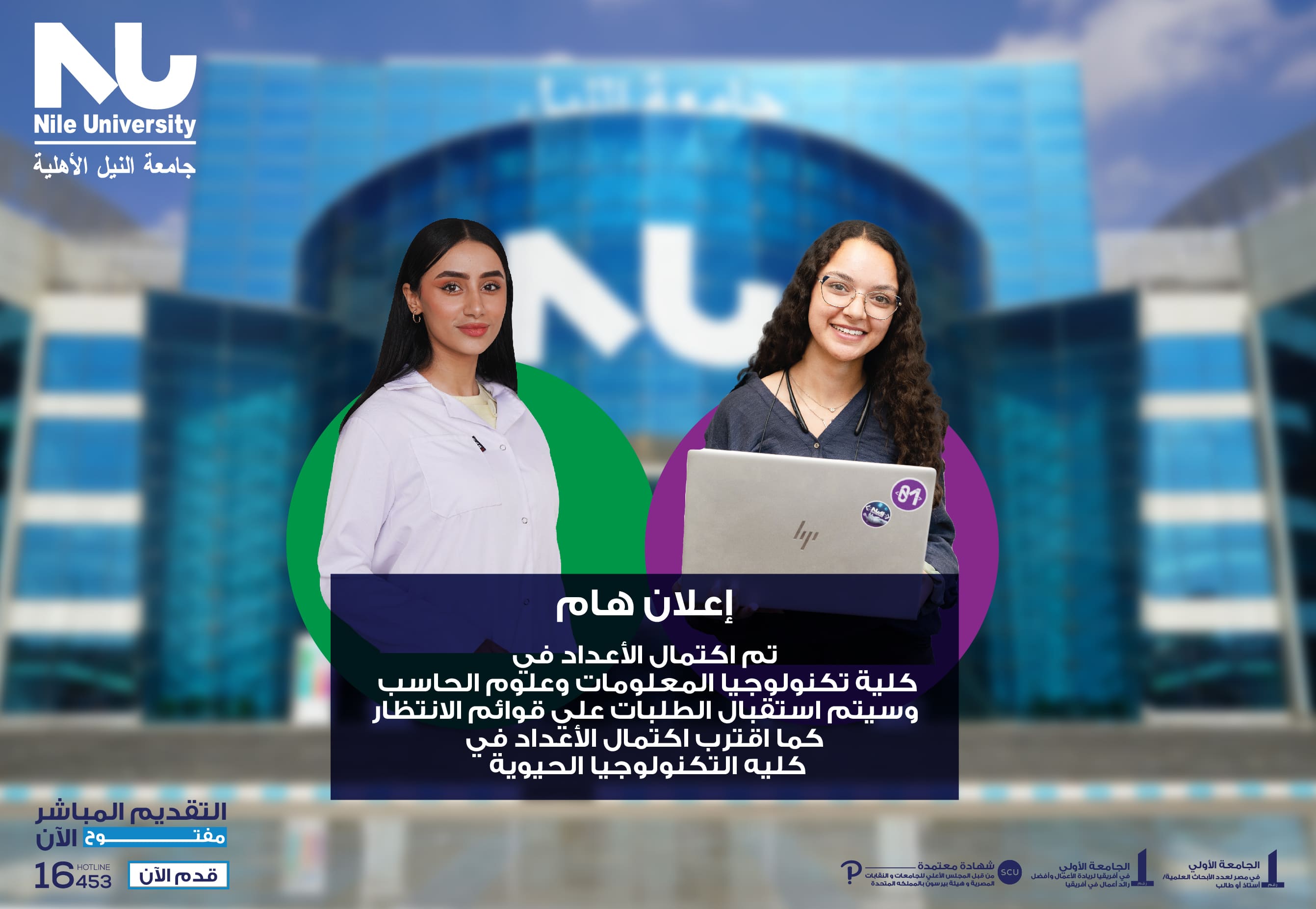 Maximum Capacity is Reached in the School of Information Technology and Computer Science
Important Announcement!
The maximum capacity has been reached in the School of Information Technology and Computer Science, and applications are now being accepted on the waiting list. Additionally, the capacity is nearly completed in the School of Biotechnology. Nile University is now accepting applications for three different schools with limited seats available and in different minimum percentage of acceptance in each:
- School of Engineering and Applied Sciences, 68%
- School of Business Administration, 53%
- School of Biotechnology, 53%
Location of Nile University: Juhayna Square, 26th of July Corridor, El Sheikh Zayed, Giza.
Contact us at: 16453.