Image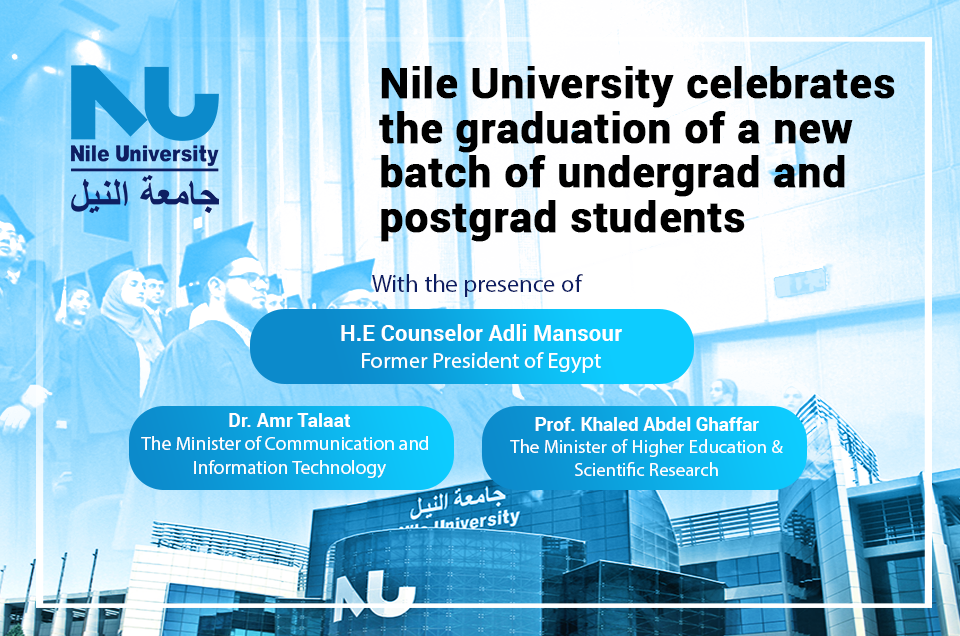 H.E Counselor Adly Mansour to Attend NU Graduation Ceremony
Nile University is going to celebrate, on Tuesday 14th September, the graduation of a new batch of undergrad and postgrad students at the university's main campus in Sheikh Zayed City. A significant number of prominent figures will honor us with their attendance, like H.E Counselor Adly Mansour, Former President of the Arab Republic of Egypt.
The graduation ceremony will be held under the patronage and attendance of Dr. Khaled Abdel Ghaffar, Minister of Higher Education and Scientific Research; Dr. Amr Talaat, the Minister of Communications and Information Technology; The university's board of trustees in its entirety, headed and attended by H.E Amr Moussa. And Nile University's new president, Dr. Wael Akl, has succeeded Dr. Tarik Khalil, the founder and first president of the university. Naturally, the graduates' families, figures interested in the educational process, media professionals, and journalists are also scheduled to participate in the ceremony.
Dr. Wael Akl, President of Nile University, said that "the university is taking real and severe steps toward the scientific future, whether for its students or the local, Arab"