Image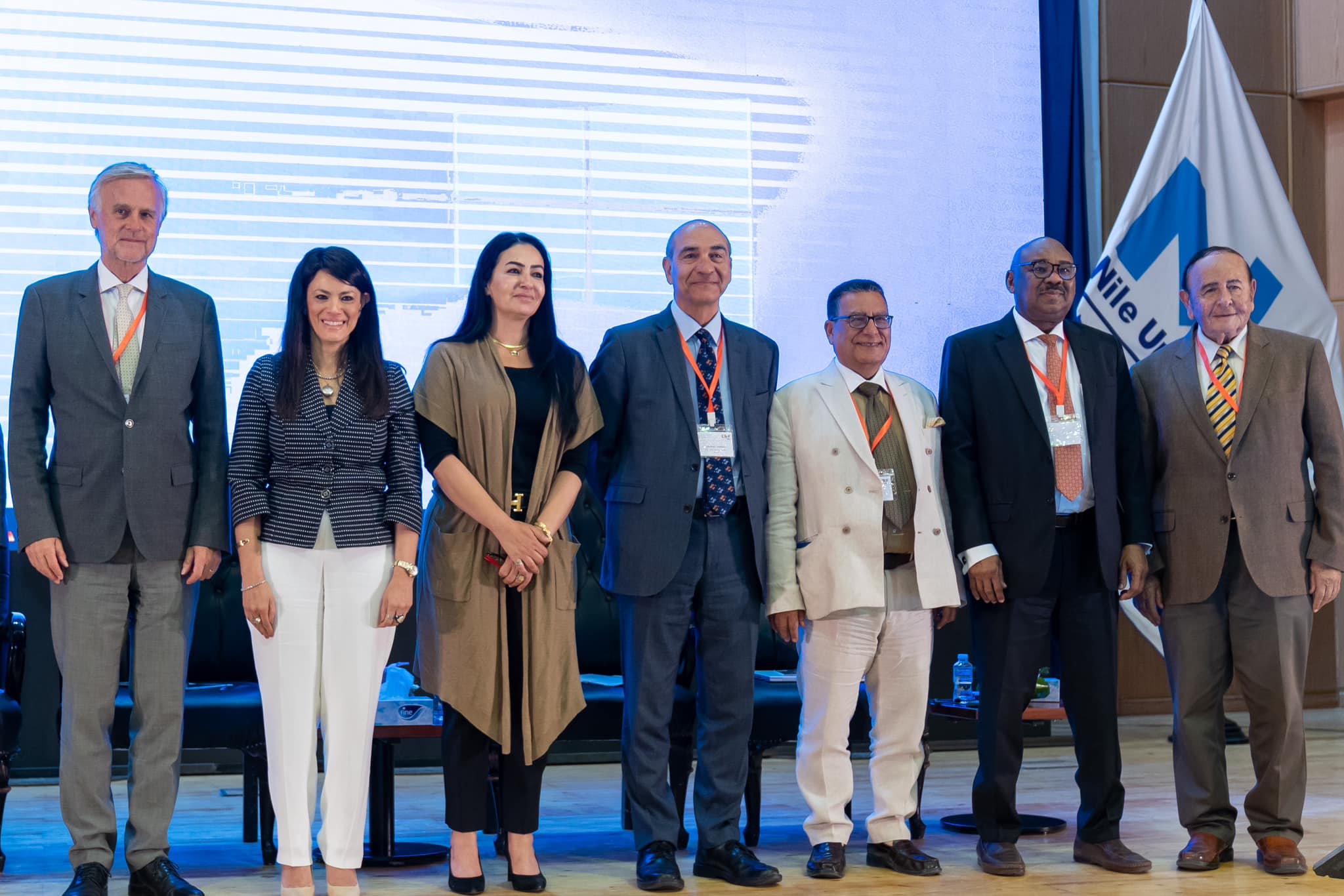 ERF 29th Annual Conference
"Today was an exciting day for Nile University as we had the pleasure of hosting the ERF 29th Annual Conference! The first day was filled with three thought-provoking plenary sessions that covered a wide range of topics.
In the first plenary session, "Embarking on a Path of Renewal: MENA Commission on Stabilization and Growth – Perspectives and Feedback from the Policy Community," we heard from esteemed speakers such as Hassan Aly, Dean of School of Business at Nile University & ERF; Wael Akl, President of Nile University; Ibrahim Elbadawi, Managing Director of ERF; H.E. Rania Al-Mashat, Minister of International Cooperation, Egypt; H.E. Omar Razzaz, Former Prime Minister of Jordan; and Arjan de Haan, Senior Program Specialist at the International Development Research Center (IDRC).
The second plenary session, "Embarking on a Path of Renewal: MENA Commission on Stabilization and Growth – Insights into More Hopeful Directions," provided valuable insights from experts such as Ishac Diwan from the Finance for Development Lab & ERF; Adnan Mazarei from the Peterson Institute for International Economics; Adel Ben Youssef from the University of Nice Sophia-Antipolis & ERF; Hafez Ghanem, former Vice President of Eastern & Southern Africa; Ellen Lust from the University of Gothenburg; and Shantayanan Devarajan, Professor of Practice of International Development at the Edmund A. Walsh School of Foreign Service, Georgetown University.
Finally, in the third plenary session, "Global view: A Panoramic perspective of Risks and Opportunities," we gained insights from Mahmoud Mohieldin, Climate Change Champion & ERF; Jeffrey Sachs, Distinguished Economist, Academic, Public Policy Analyst; Klaus Schmidt-Hebbel from Universidad del Desarrollo, Chile; Saba Almubaslat, Regional Director of the Ford Foundation; Hassan Hakimian from Hamad Bin Khalifa University & ERF; and Leila Baghdadi from the University of Tunis & ERF.
We are grateful to all the speakers for sharing their knowledge and expertise with us. Stay tuned for more updates from the ERF 29th Annual Conference at Nile University!