Image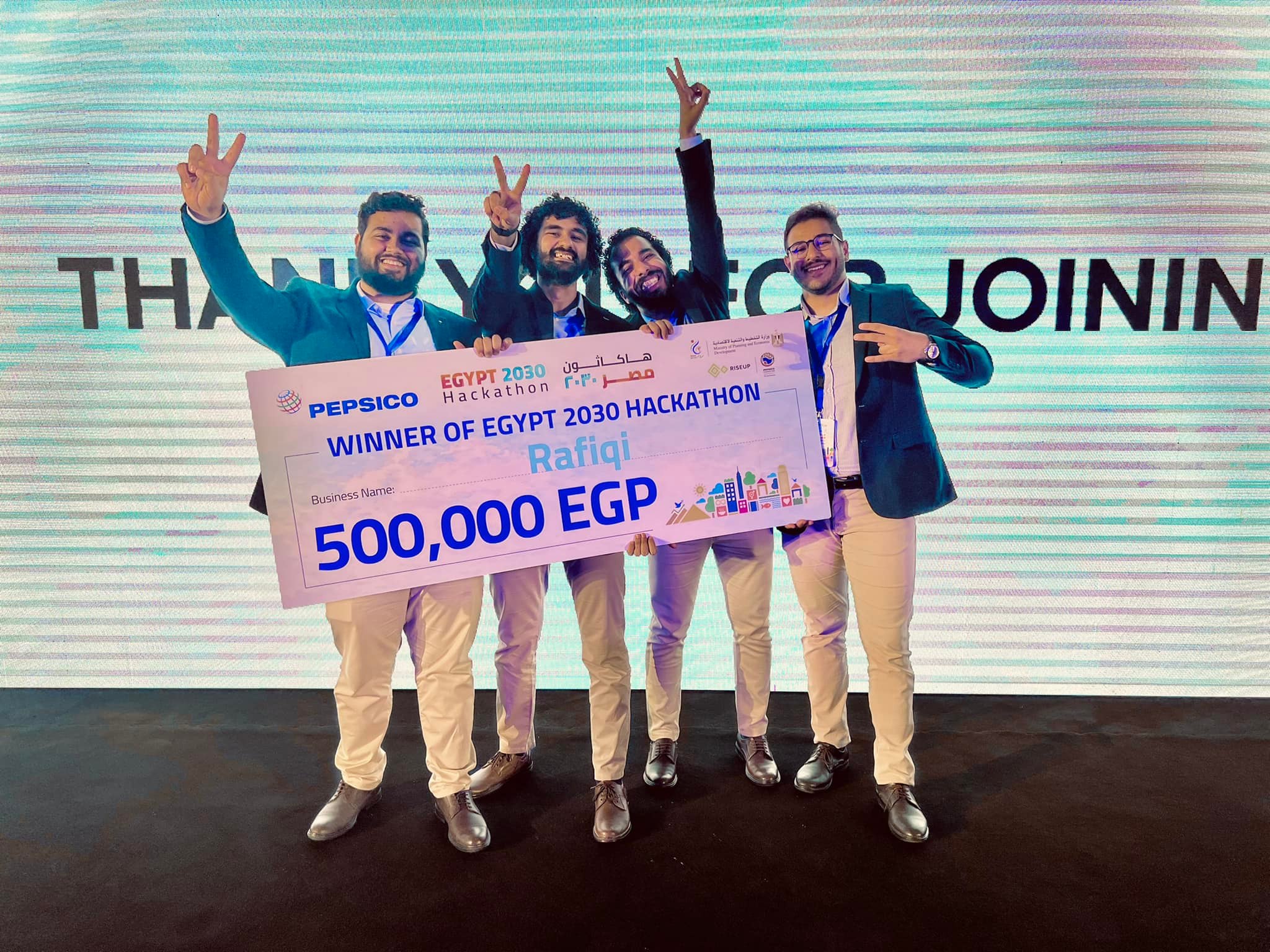 Congratulations "Rafiqi" for Winning 1st Place of Egypt 2030 Hackathon
Nothing but pride for our young winners! 
Their winning idea "Rafiqi", is a platform that aims to increase cancer patients' quality of life.
Congratulations "Rafiqi" for winning 1st place in Egypt 2030 Hackathon.
The winners were three students from School of Information Technology and Computer Science ( Biomedical informatics- BMD ) and one student from School of Engineering and Applied Sciences. 

Congratulations to Nile university's students for winning the Egypt 2030 Hackathon under the sponsorship of RiseUp, Ministry of Planning & Economic Development (under Rowad 2030 Initiative), and PepsiCo.:
Mohamed Mustafa (IENG)
Mohamed Yousry (BMD)
Omar Khaled (BMD)
Omar El-Habbak (BMD)
Our best wishes to you; you are always keeping us proud.