Image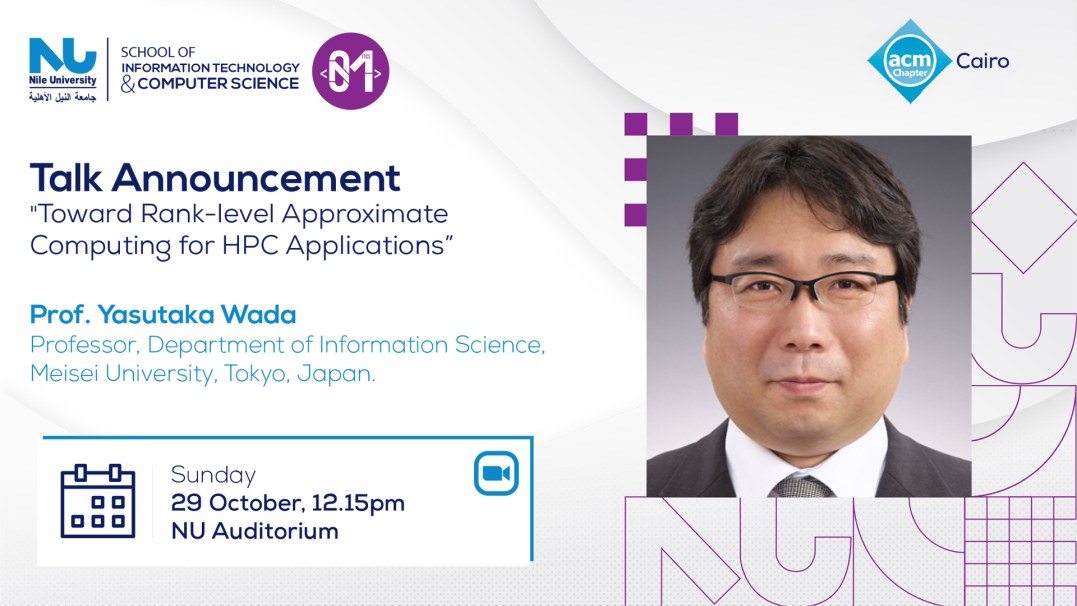 Announcing the Launch of the Association for Computing Machinery's (ACM)
Nile University was thrilled to announce the launch of the Association for Computing Machinery's (ACM), Cairo professional Chapter at our NU campus - which has its headquarters in New York. This enlightening event, held on Sunday, October 29th, welcomed a distinguished panel of experts: 
Professor Toshi Fukuda (E-JUST VP of Research and 2020 IEEE President, Waseda University)
Professor Kazunori Ueda (E-JUST CSE Coordinator, Waseda University, CSE)
 Professor Keiji Kimura (Waseda University, Green Computing Systems Centre)
 Professor Yasutaka Wada (Meisei University, CSE)
A welcome note by Prof Ahmed El Mahdy, head of Cairo professional chapter and Dean of ITCS school, was the introduction of the ceremony, followed by two interesting talks: 
"Toward Rank-level Approximate Computing for HPC Applications" by Professor Yasutaka Wada.
 "Development of OSCAR Compiler Cooperative Low Power Vector Multicore for AI-driven Robots" by Professor Keiji Kimura.