Image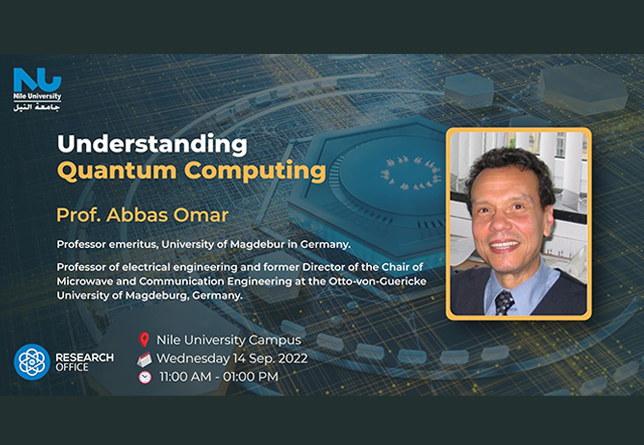 "Understanding Quantum Computing" Session by Prof. Abbas Omar
Register Here
Nile University is pleased to welcome and host the great scientist Prof. Abbas Omar who will give a session titled: "Understanding Quantum Computing."

The session is free of charge and will take place physically on NU Campus at 11 AM, on Wednesday 14th Sep 2022.
 The session is public to all interested researchers.