Image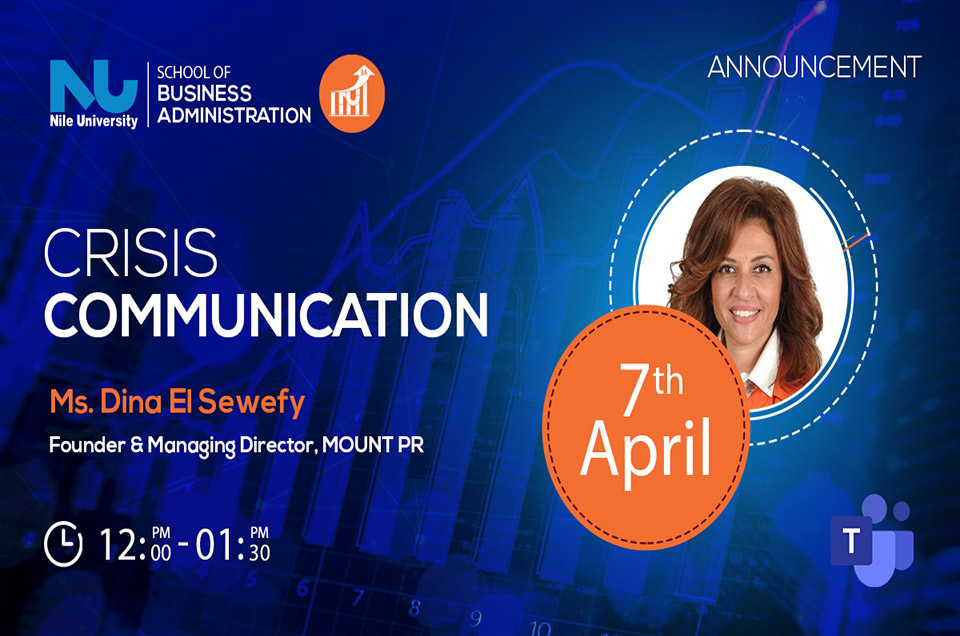 PR Webinar Talk by Ms. Dina El Sewefy
Since NUBS's (Nile University Business School) direction is always leaning towards providing the students with the best learning experience, we are constantly collaborating with reputable companies that will benefit NUBS students in exploring the real market.
MOUNT PR was one of these collaborations. MOUNT PR is a Public Relations and Communication agency that offers broad communication outreach to various stakeholders surrounding corporations and individuals through strategizing, planning, and executing a communication journey to safeguard their clients. On April 7th, Ms. Dina El Sewefy, Founder and Managing Director – MOUNT PR – with 20+ years of experience in this field, gave a brief session about "Crisis Communication" and helped our students – Class of "Public Relations" MKTG 405 – in putting the guidelines and objectives of a PR plan to manage this topic while showing real cases that took place in the market.
We wish all our students from the Public Relations - MKTG 405 class all the best and joy in their learning journey.