Image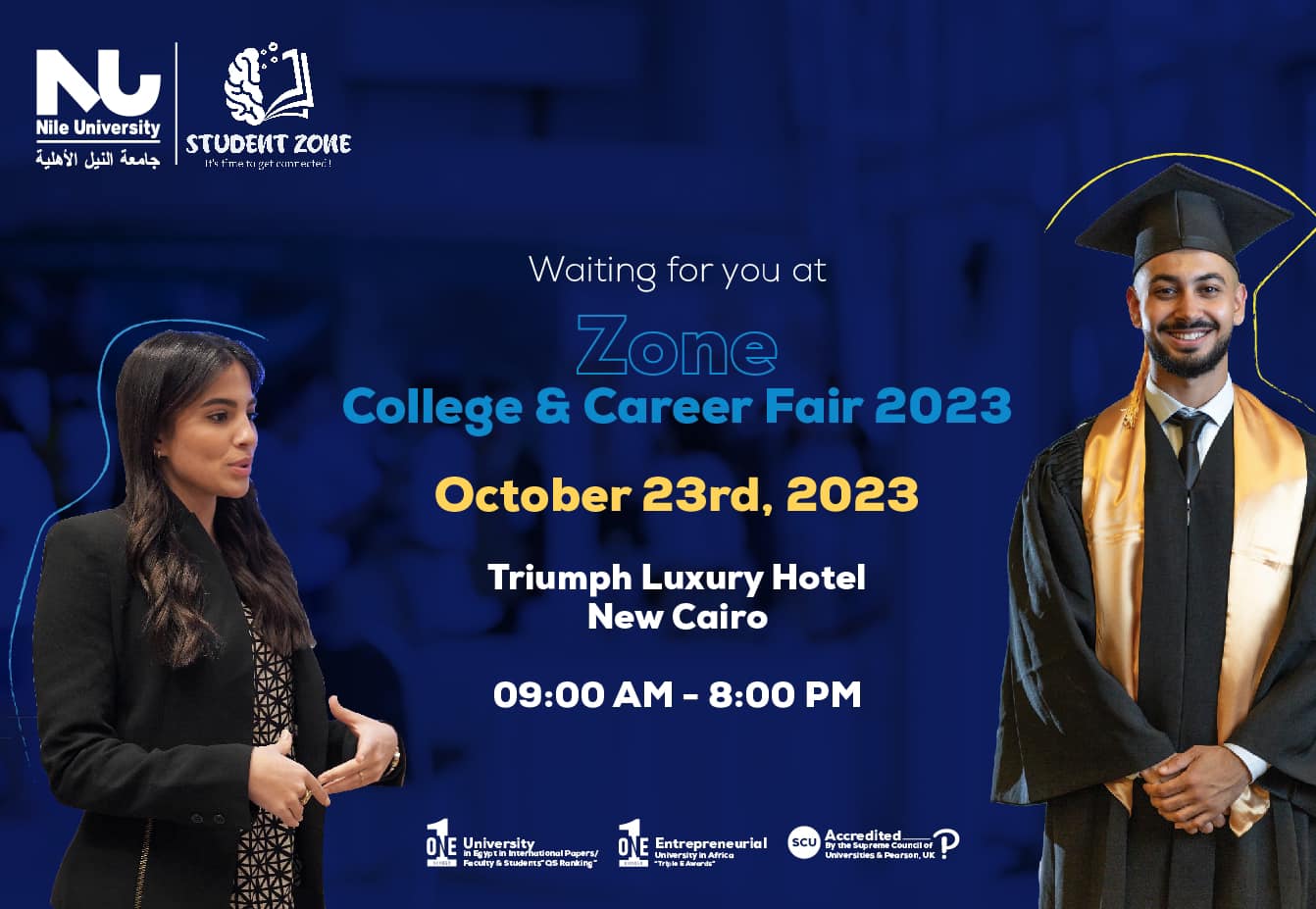 NU at Zone College and Career Fair - Cairo Round
Triumph Luxury Hotel New Cairo
We are excited to announce our participation in the " Zone College & Career Fair - Cairo Round" for 2023. The fair is held by Student Zone, which is an independent community aiming to narrow the gaps between parents, students, schools and universities.
The goal of the fair is to provide students with information about different colleges and universities in Egypt and NU decided to take part and help all students form around Cairo to choose the right school and to understand why NU is the ultimate choice.
Come and visit our booth tomorrow; meet the NU community from 9:00 AM till 8:00 PM at Triumph Luxury Hotel New Cairo.