Image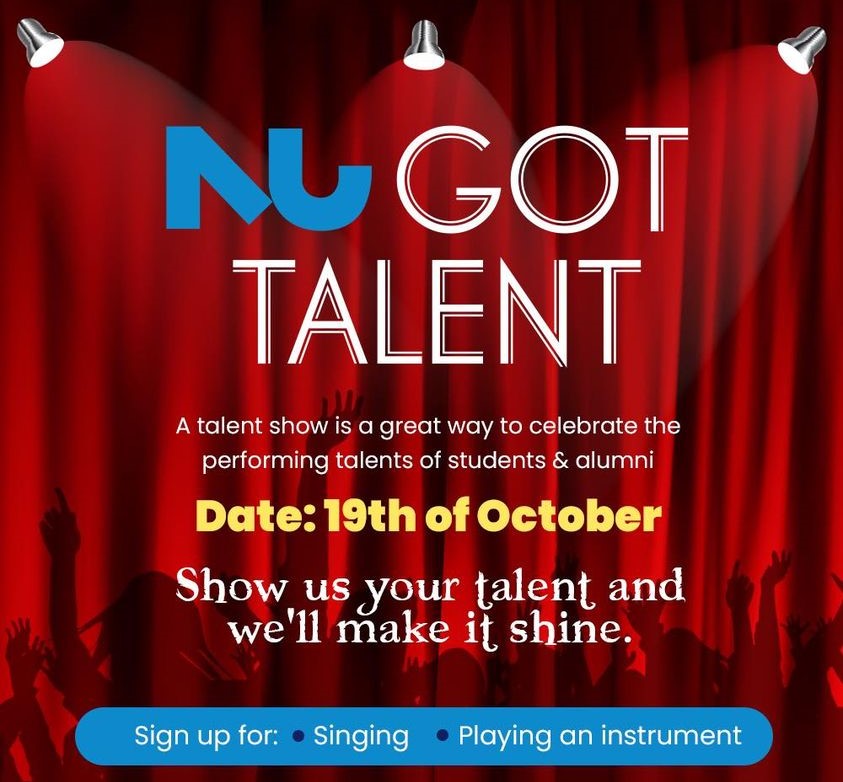 NU Got Talent Show
SHOW US YOUR TALENT AND WE WILL MAKE IT SHINE!
The student life office is glad to invite you all to the third NU GOT TALENT SHOW event. Show us your talent! If you sing or play a musical instrument, please fill out the below form and get the chance to be one of the two winners. https://forms.office.com/r/4xc4gnsaj3
Date: 19th of October
Venue: University Garden
Submission Deadline: 12th of October
The top finalists will be selected by the talent show committee to perform on stage at the talent show.