Image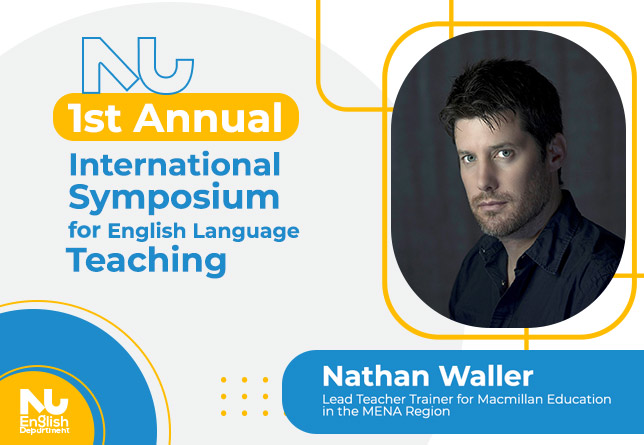 Nathan Waller, Plenary Speaker at NU's 1st Annual International Symposium for English Language Teaching
The English Department at Nile University is delighted to invite English language teachers and researchers from around the globe to join NU's 1st Annual International Symposium for English Language Teaching - The Challenges and Opportunities of the Post-Covid English Classroom: Returning to Campus. The symposium will be held online via Zoom on Saturday, 29/10/2022 from 10:45 am to 3:30 pm (CLT).
The Department is thrilled to have Nathan Waller, Teacher Trainer (MENA) - Macmillan Education as our plenary speaker for this year.
Nathan Waller is the MENA region's lead teacher trainer for Macmillan Education. With a background in Child Development and Social and Cultural Anthropology, he has 15 years of experience in education, starting in Early Years education and Special Educational Needs (SEN) support in the UK before teaching English in Oman, Egypt, Qatar and Vietnam. He also worked as a teacher trainer in Malaysia and IELTS examiner in China, finally moving to Dubai in 2016 to work in educational publishing.