Image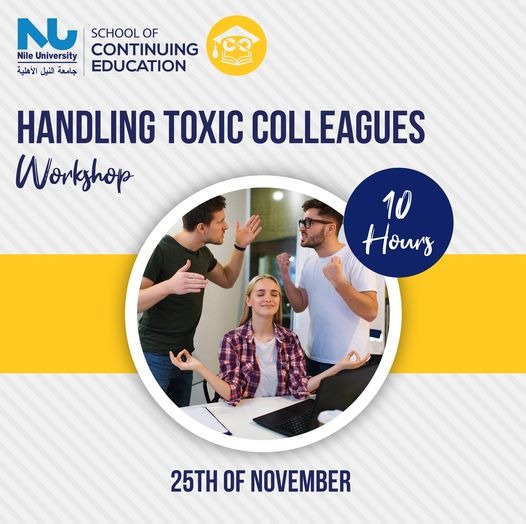 Handling Toxic Colleagues Workshop by the School of Continuing Education
Nile University - NU Campus
How to handle Toxic Colleagues?
Do you suffer from toxic colleagues? Have you ever felt unmotivated or uncomfortable at work for no apparent reason? One of the most important factors that can have a negative or positive impact on the mental health of employees is the work environment, especially coworkers.
Through this interactive workshop, the trainees will be able to analyze the different types of toxic coworkers and how to deal with them.
Price:
Early Bird: 1600 EGP till 09th of November
Regular: 1800 EGP from 10th to 19th of November
Date : 25 Nov & 02 December 2023
Time: 10:00 AM to 3:00 PM
Location : Nile University
Registration Link : https://forms.office.com/r/EpCRpBYa5B