Image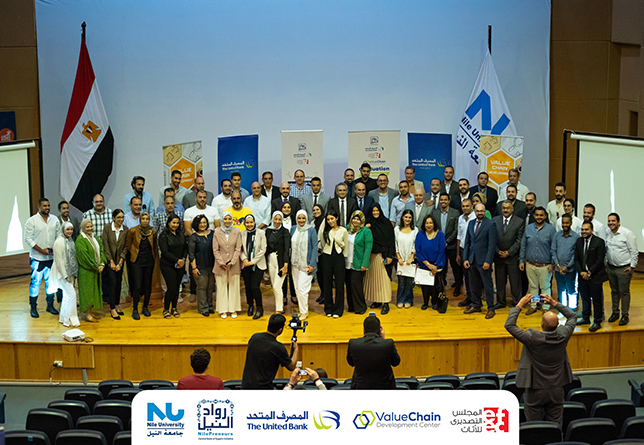 Graduation of the First 30 Egyptian Companies Specializing in the Furniture Industry through the Furniture Development Program in Egypt
We celebrate the graduation of the first 30 Egyptian companies specializing in the Furniture industry through the Furniture Development Program in Egypt which lasted 10 months, with an increase in sales of 145 million pounds, sponsored by The United Bank and in cooperation with the Furniture Export Council.

The graduation ceremony was attended by the Head of the SMEs Sector at the Central Bank of Egypt; some of the sector officials; representatives of the United Bank: Mr. Walid Ali, Head of the Small Enterprises Sector and Mr. Tamer Mikhael, Head of the Credit Team and responsible for product development in the small projects sector; representatives of the Furniture Export Council: Mrs. Noha Nihad, the Executive Director and Mr. Islam Khalil, member of the Board of Directors; Dr. Heba Labib, Executive Director of the NilePreneurs Initiative; a group of the initiative's team; a group of the leading experts and evaluators in the furniture industry and the owners of companies who have obtained the qualification program.
This program aims to raise the competitiveness of small and medium companies in the local and foreign markets, provide innovative and specialized solutions in the furniture industry and maximize Egyptian furniture exports.