Image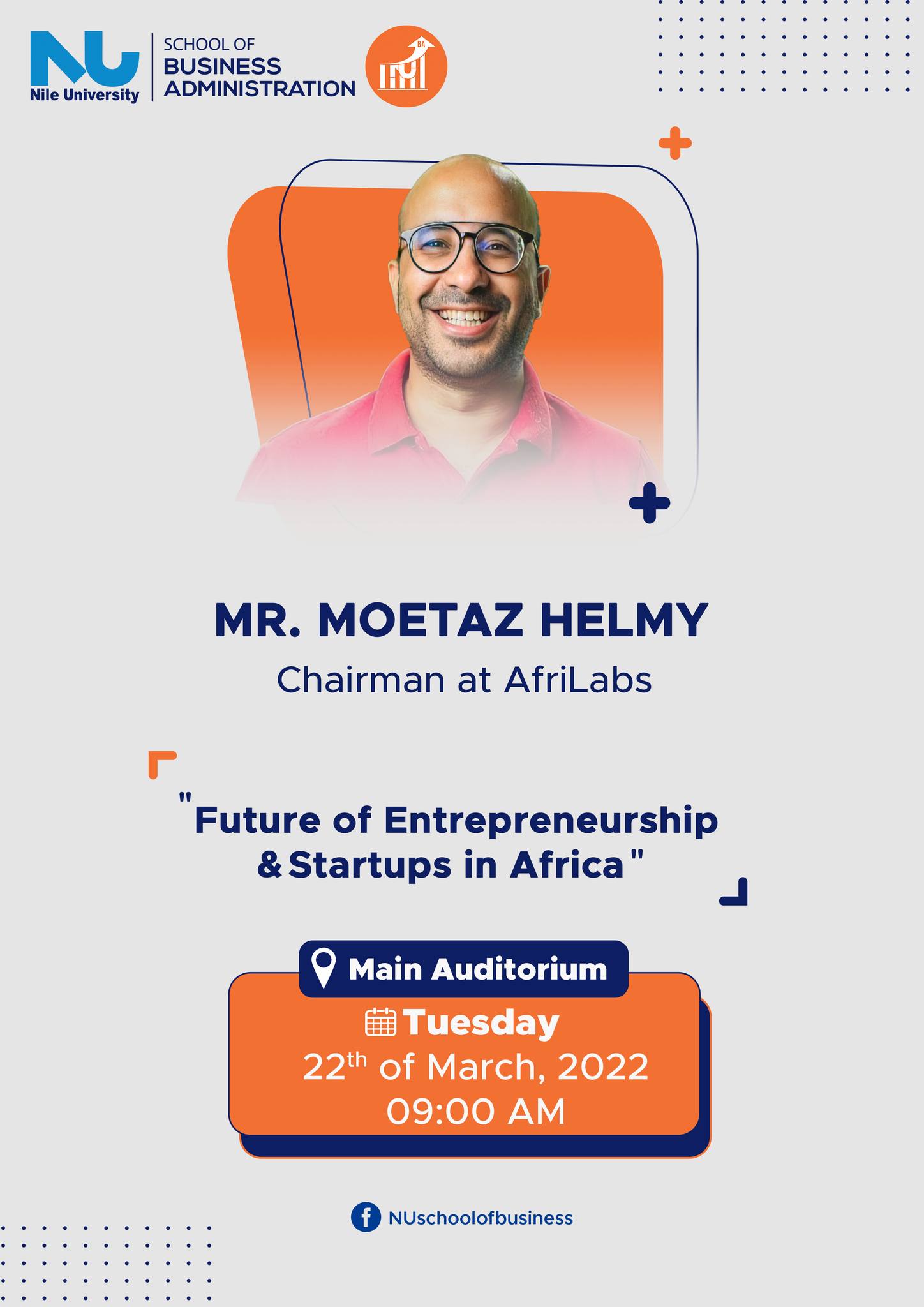 "Future of Entrepreneurship and Startups in Africa" Discussin by Mr. Moetaz Helmy
The School of Business Administration is pleasurably hosting Mr. Moetaz Helmy, Chairman at AfriLabs for an insightful discussion on the "Future of Entrepreneurship and Startups in Africa", which will be held on 22 March 2022, at 9:00 AM in the NU Auditorium.
Mr.Helmy is the elected board Chairman at Afrilabs Foundation, the biggest network of innovation and technology hubs all over the continent composed of +300 hubs across 51+ African countries.
In 2021, He was appointed Board Member at Digital Africa. A French-African project initiated by French President Macron pledging 130 Million euros to support African Startups.
He is also the Executive Director of Rollo Africa, one of the largest business simulation programs held in collaboration with the African Union, UNDP, and AfriLabs. The simulation takes place in Egypt, Sudan, Senegal, Cameroon, and Zimbabwe. Moreover, Moetaz is a founding partner at HUBiquitous, which aims to set-up 25 IOT Solution Labs across Africa funded by the European Commission.
He also co-founded the District Spaces (2011), KMT House (2017), and Nwt Art Space (2019), three unique and innovative hubs for creative talents and tech entrepreneurs. The hubs are located in the heart of Cairo and host and incubate hundreds of entrepreneurs, startups, MSMEs and corporations.
This comes as part of BSAD 481 - Graduation Project course under the supervision of Dr. Menna Kaoud, Dr. Noha Alaa and Dr. Ahmed Fayed.