Image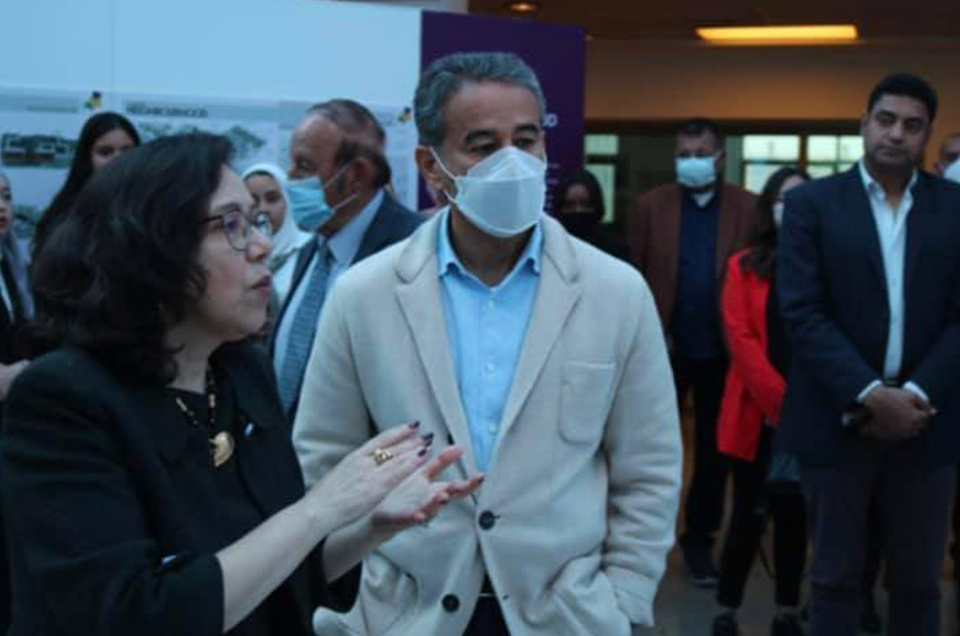 EMAAR Misr and Architecture and Urban Design Program Collaboration
Nile University, in cooperation with EMAAR Misr, organized an exhibition for the projects submitted by students of the Architecture and Urban Design Program (ARUD) at Nile University, which aims to produce a generation of architects who can meet the requirements of contemporary society and make a qualitative leap in architecture and urbanism.
All through an integrative, interdisciplinary approach centered on the human being. EMAAR Misr's aim in supporting the Design for Dwelling event in the fall of the 2020/2021 semester lies in boosting the use of the scientific material and studies on low-cost housing and its role in building villages.
The architectural and urban design course is interested in studying the design of affordable homes and which are suitable for the nature of the environment in different societies. For more about the event, you can read the article HERE.