Image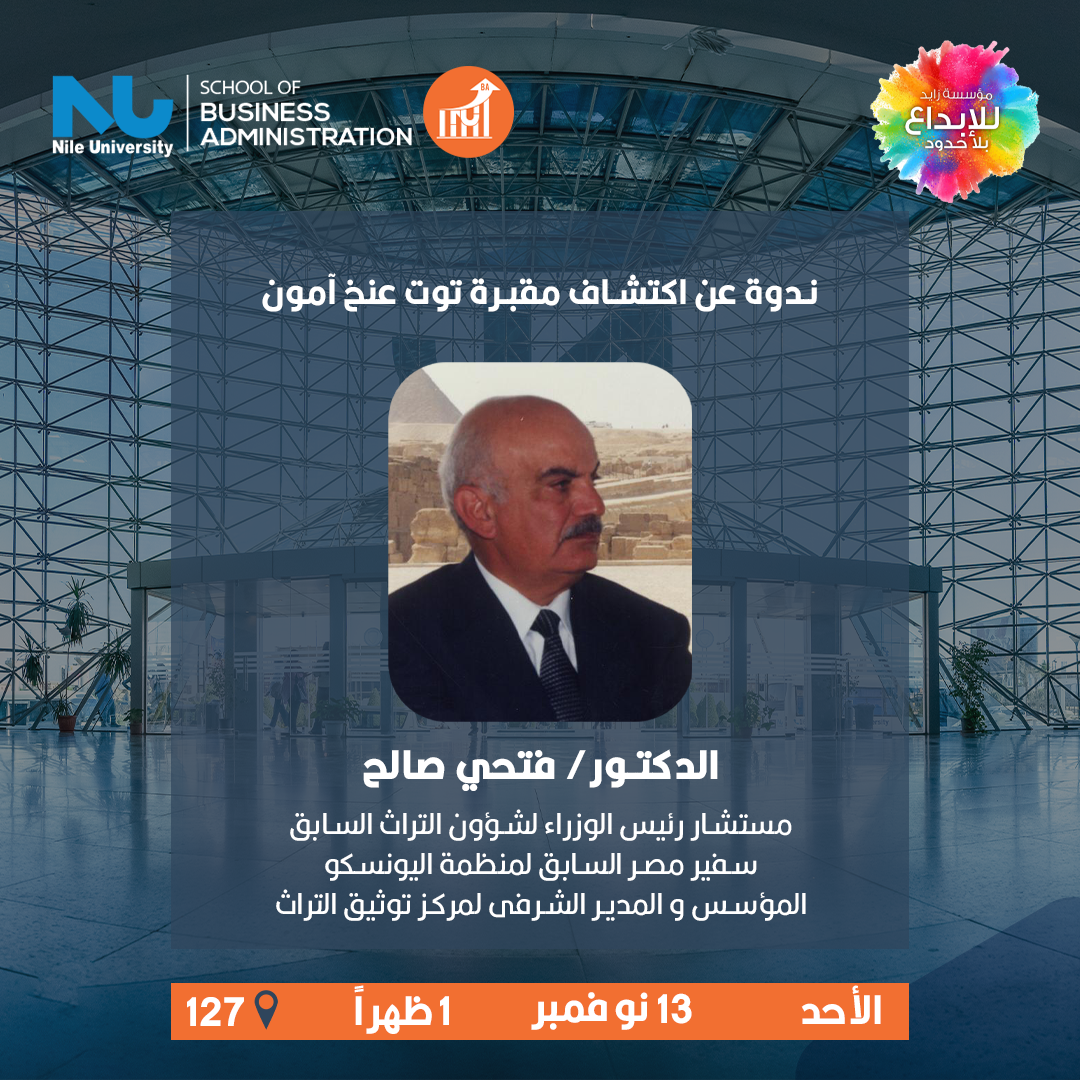 The Discovery of Tutankhamun's Tomb Seminar
Register Now
As the world witnessed in 1922, the discovery of Tutankhamun by Howard Carter might have been the most important event happening in that year.
Prof. Fathy Saleh, Consultant to the Cabinet of Ministers for Heritage Conservation and Egypt's Ambassador to UNESCO will be hosted by the School of Business Administration, in cooperation with the Zayed Foundation for Creativity, to give a lecture about "The Discovery of Tutankhamun's Tomb". 
Don't miss our public lecture on Sunday, November 13th, at 1:00 PM.