Image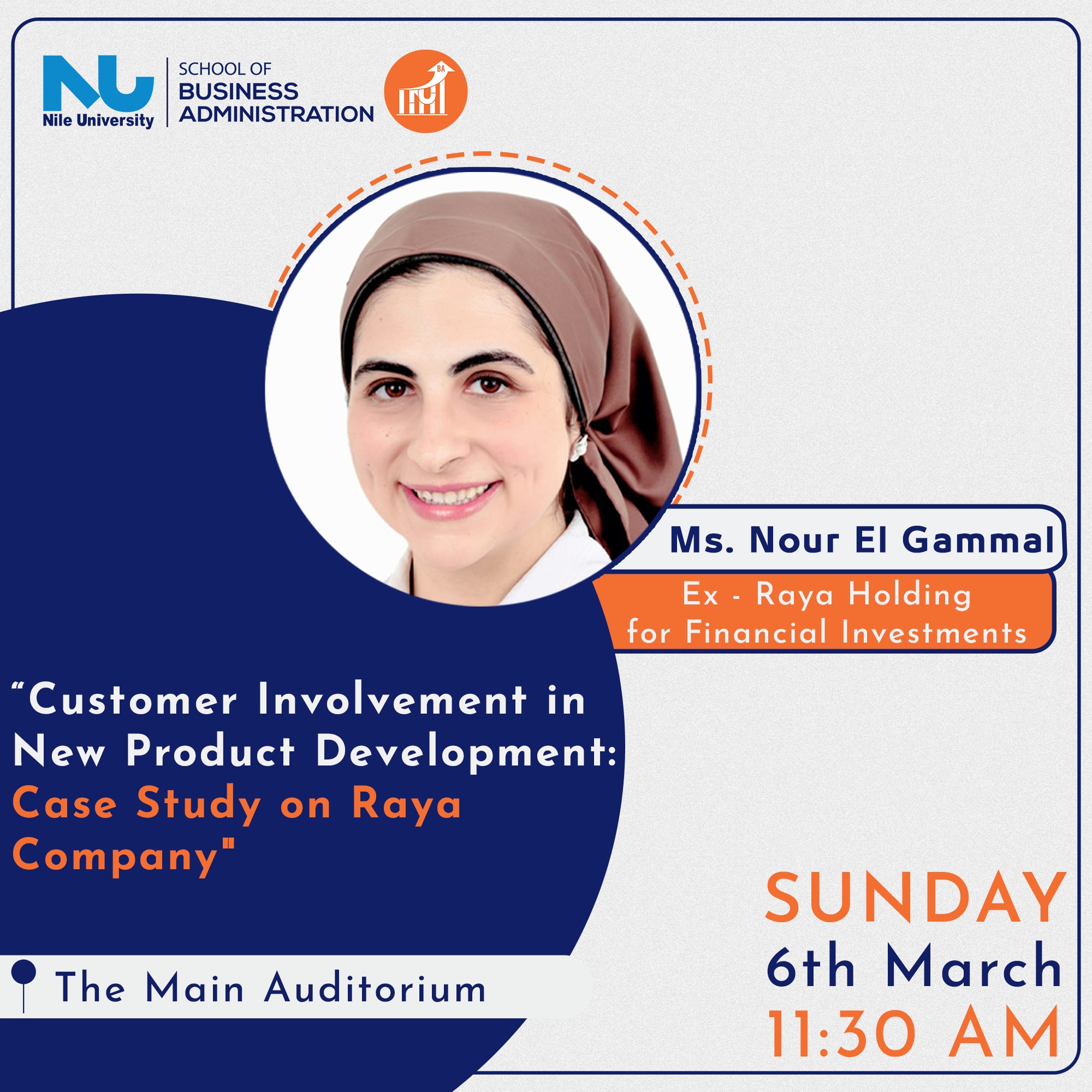 "Customer Involvement in New Product Development: Case Study on Raya Company" Session by Ms. Nour ElGammal
Nile University School of Business Administration will be hosting Ms. Nour ElGammal, who was working at Raya Holding for Financial Investments on Sunday, 6 March 2022 to discuss "Customer Involvement in New Product Development: A case study on Raya company".
As part of the MKTG 402 – Customer Relationship Management course under the supervision of Dr.Menna Kaoud, Assistant Professor of Marketing and Management of Technology.
Ms. Nour joined Raya Holding for Financial Investments – an auspicious investment conglomerate managing a diversified portfolio – right after graduating with a Bachelor of Science degree with Highest Honors Award from the Faculty of Management Technology in the German University in Cairo (GUC) with double majors: Innovation & Technology Management and Marketing.
She is currently a Marketing Instructor at School of Business Administration, Nile University.
She has got her Master of Business Administration (MBA) Degree specialized in Marketing from Edinburgh Business School, Heriot-Watt University in Scotland in 2015. Moreover, she has got a Digital Marketing Certification from DM Arts Academy in 2019 in order to keep up with the evolution of Marketing and the whole digitalization trend practically and academically.
The session will be in NU' Main Auditorium at 11:30AM.