Image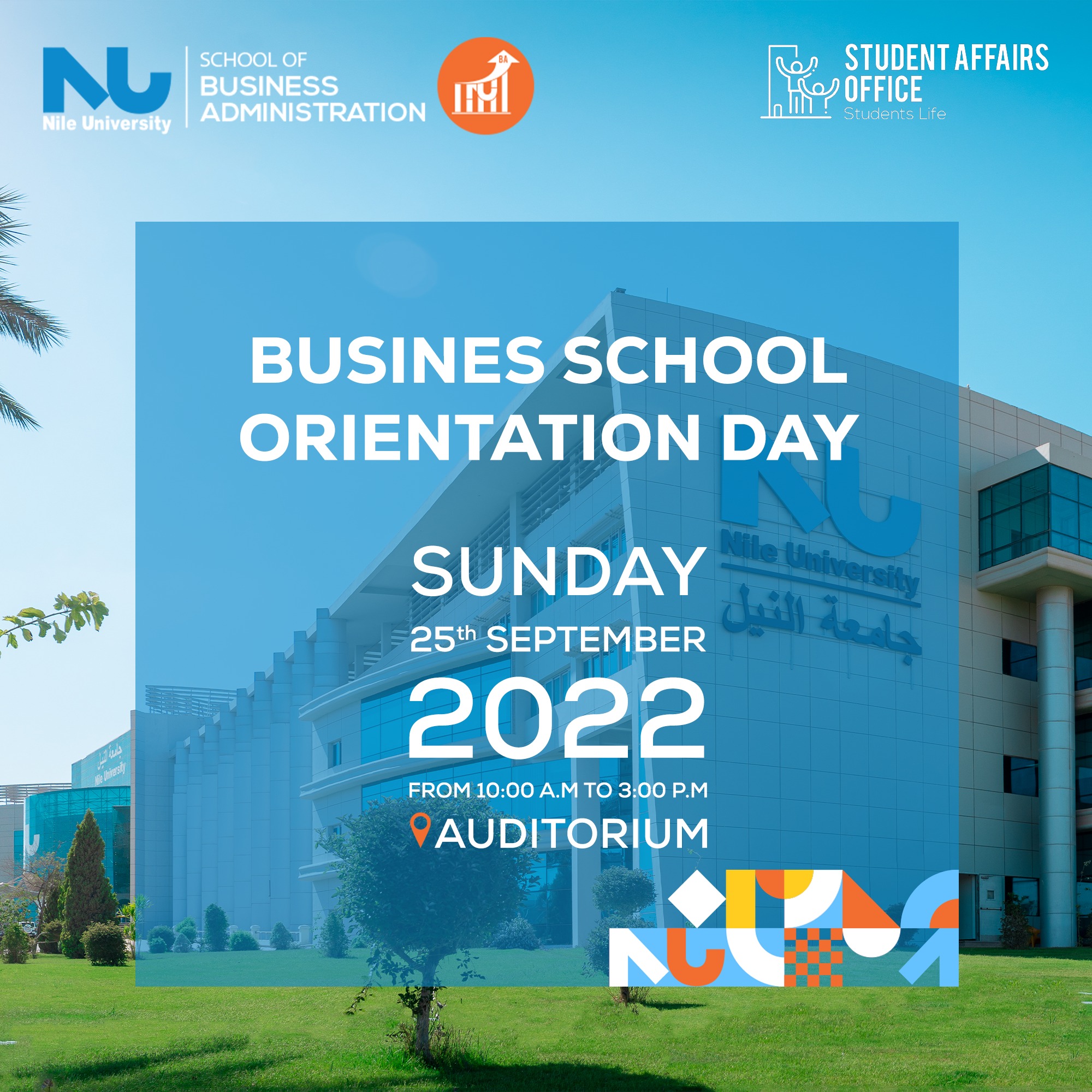 Business School Orientation Day
Congratulations on joining Nile University School of Business! You are about to begin an exciting learning journey in your life at NU. Business School Orientation is your official welcome to NU, and it will help you have a smooth start to your academic year.
What to Expect at Business School Orientation?
- Meet your dean, professors, and staff
- Meet your future peers
- Get introduced to NU Business School
- Have a self-awareness session and personality assessment to tackle your development areas
- Learn how to succeed at NUBS and become confident from the beginning of your learning journey at NUBS
- Learn how to use Moodle
- Get important information about academic regulations and deadlines
- Meet the Student Life Office team and explore student-led activities
- Hear from NUBS's successful graduates
- Enjoying many activities with your peers
We are waiting to meet all of you on Sunday, September 25th, 2022 (10:00 AM–3:00 PM).
Attendance is for accepted students.