Image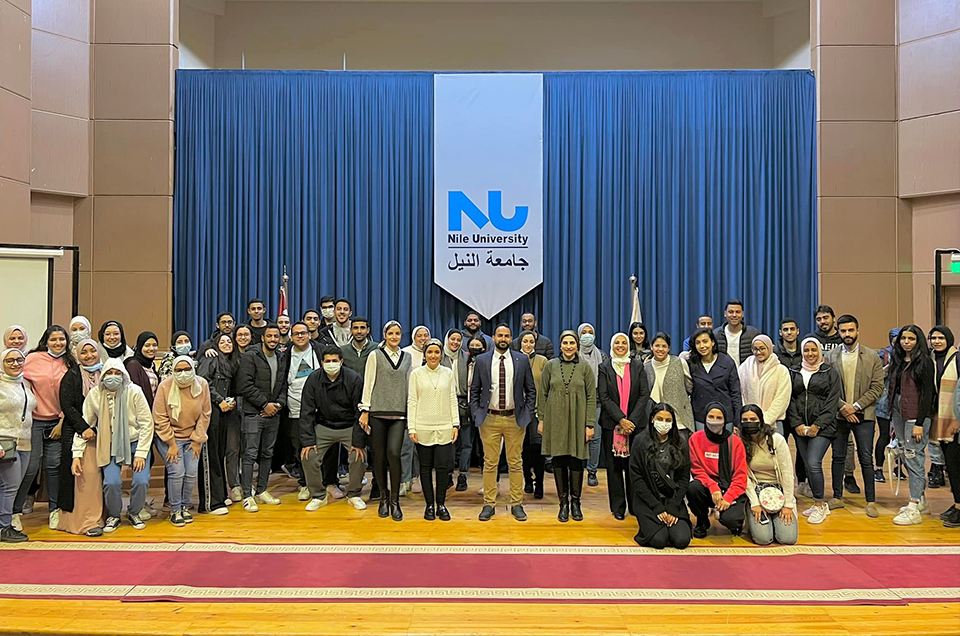 Business Administration School Talk with Mr. Mohamed Dash
On 8th March 2022, Business Administration School at Nile University hosted Mr. Mohamed Dash, Managing Partner at ElDash Advocates & Legal Consultants, for a very insightful talk on "How to choose the best legal structure for your startup." Mr. Dash is the Managing Partner of El-Dash Advocates & Legal Consultants law firm. Before this, Mr. Dash was General Counsel for CEQUENS Technologies from 2017 to 2021, country manager for BinSuwaidan Advocates & Legal Consultants from 2015-to 2020, Senior Legal Counsel for Huawei Technologies Egypt from 2014 to 2015, and Senior Legal Specialist for Egypt Factors S.A.E from 2011 to 2014.
Mr. Dash has more than sixteen years of pure legal experience, specializing in Banking & Finance, Telecommunications, Contracts drafting and reviewing corporate Regulatory & Compliance, Labor Disputes, and Civil and Commercial & Investment law. Education & Advanced Studies:
 LL.M (Master of Law) Robert H. McKinney School of Law - Indiana University.
 LL.M (Master of Law) AASTMT.
 LL.B (Bachelor of Law) – Univ.