Image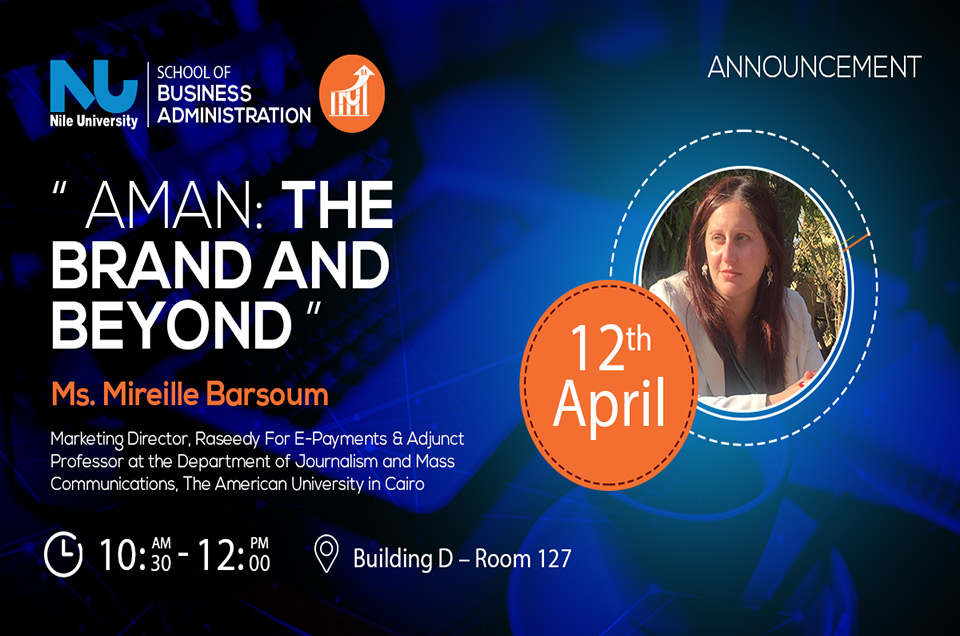 Brand Management Talk by Ms. Mireille Barsoum
As part of our belief in bridging the gap between academia and the marketplace, The Business Administration School hosted Ms. Mireille Barsoum on the 12th of April.
She is a Strategic Marketing Professional with continuously evolving expertise. She is currently the Marketing Director at Raseedy for e-payments and an adjunct professor at the Department of Journalism and Mass Communications at the American University in Cairo to share the case of AMAN E-Payment's Brand Development Process with our students. Ms. Barsoum supported our students to practically work on their brands and develop a Go-To-Market Plan for new brands while showing each step that AMAN for E-Payments went through from the Idea to the Brand Launch.
We wish all our students from the Brand Management - MKTG 304 class a great energetic kick-off for their project.