Image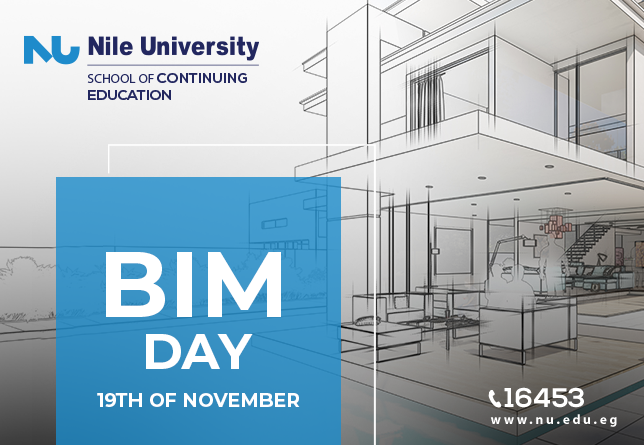 BIM Day at the School of Continuing Education
Register Here
Some many inquiries are being posed about BIM (Building Information Modeling) such as:
What is the relation between BIM and Revit courses/programs? 
How can I make use of the  BIM to get a job? 
Can I attend a BIM or Auto Desk course while I am still an undergraduate?
Which organization provides international recognition for the BIM courses and certificates in Egypt? 

To answer your questions, the School of Continuing Education at Nile University is inviting you to a free seminar on the topic on Saturday, 19th of November, from 1:00 p.m. to 3:00 p.m. at Nile University's campus in 6th of October City.
The Detailed Agenda will be as follow:
Introduction to TEA Computers as an Autodesk Gold Partner and Relationship with Nile University.
Welcome speeches from TEA – Autodesk – Nile University.
Introduction to BIM in the construction industry.
Life success story from one of the market leaders. (Company TBD)
Future of construction industry and new trends.
Announcement for TEA-NILE courses.