Image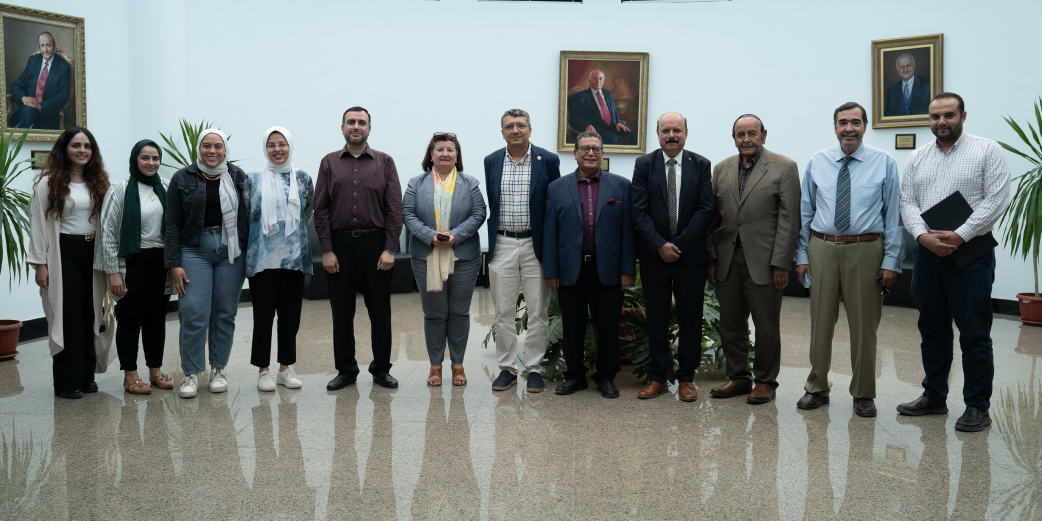 Amideast Visit
Dr. Hassan Aly, Dean of the Faculty of Business Administration at Nile University and the designated Vice President of International Cooperation and Sustainability, welcomed the visit of Ms. Shahinaz Ahmed, Amideast Country Director, and Ms. Malak Badawey, Amideast Egypt Business Development Manager.
The visit aimed to discuss aspects of cooperation between Nile University and Amideast Egypt related to international education and training in areas such as Exchanges/Scholarship programs and advising services, testing services, professional training and development, testing services, and test preparation courses. 
The meeting was with Dr. Hassan Aly, Dr. Khaled Eid, Dr. Menna Kaoud, Dr. Rawda Ali, and Ms. Nada Bedir.