Image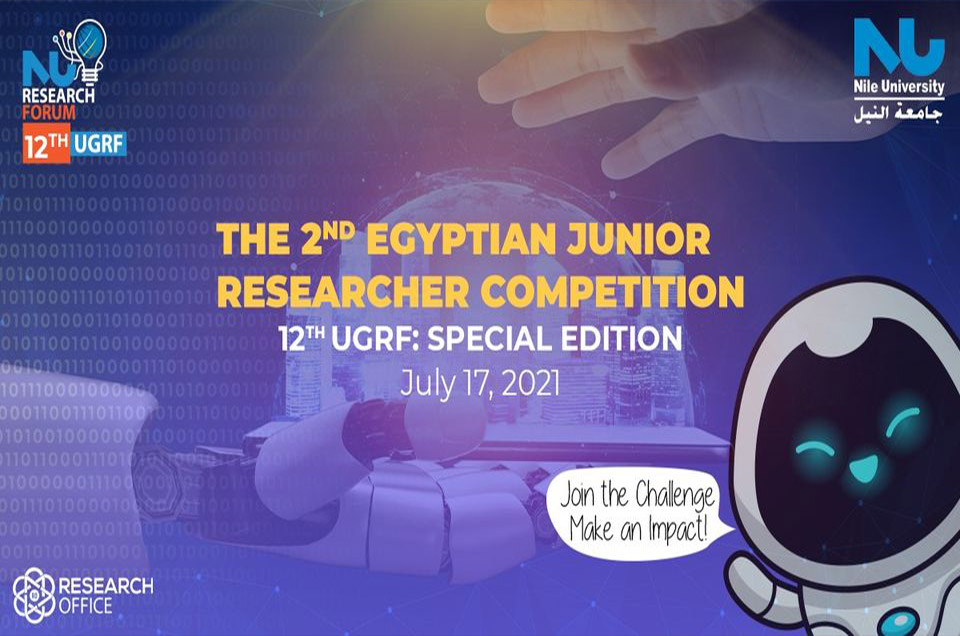 12th UGRF
Competition Guide
Are you a university/school student? Are you good at projects, research, and inventing? Are you good at business? Do you like participating in competitions and winning awards?
This summer, Nile University – for the second time – is organizing the nationwide Egyptian Junior Researcher Competition! All undergraduate students of universities and schools can participate and win. The summer competition is a special edition of the Undergraduate Research Forum organized by Nile University every semester. Attractive awards, cash prizes, free attendance and participation in an international scientific conference, and other in-kind awards.
Awards up to 90,000EGP Worth!! If you are a university student, you must choose a project relevant to the announced tracks. School students can submit their general tasks as well.
The graduation Projects track is open for seniors to participate. Make sure to carefully read the Competition Guide before filling in the Registration Form.
Registration N.B: Apply before 6 July 2021.
For any inquiries, feel free to contact: research.forum@nu.edu.eg.
Check the UGRF History and Website: http://ugrf.nu.edu.eg/