Image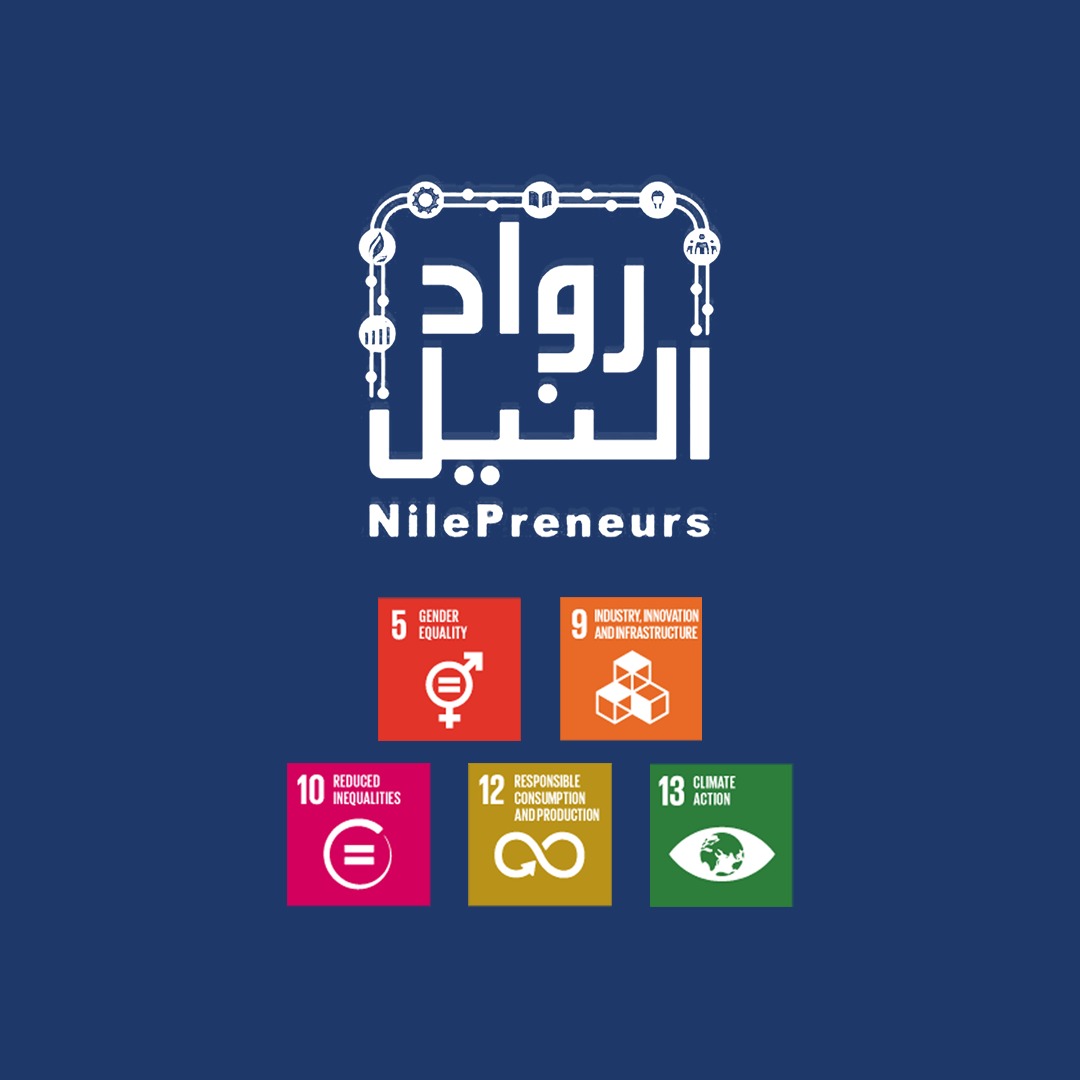 Entrepreneurship
Entrepreneurship
About NilePreneurs
Through Nile University's nationally recognized project, NilePreneurs (NP), it has been providing support to aspiring Green Startups.
NilePreneurs is a national initiative funded by the central bank of Egypt as well as several Egyptian and multinational banks and the ministry of planning. The aim is to support startups and Small-to-medium enterprises working in the domains of manufacturing, agriculture, and digital transformation.
NilePreneurs'

Approach to Sustainability
At NilePreneurs, sustainability has been a cross-cutting theme when it comes to different programs:
Incubating companies with a sustainable agenda.

Supporting sustainable product development.

Providing knowledge transfer to support Small and Medium Enterprises (SMEs) become more environmentally friendly.
For instance, at NilePreneurs we provided capacity building for 70+ SMEs on the production of biodegradable plastics. Meanwhile, NilePreneurs has supported 15 startups and SMEs in different industries that are producing sustainable products. It's also worth mentioning that our latest incubation cycle focuses on 5 SDGs out of which climate action and responsible consumption are present.
Finally, NilePreneurs innovation and design pillar has supported startups and SMEs in designing and building 10 sustainable products.
Supporting Sustainable SMEs
NP designed a technical track for SMEs' capacity building/implementation of the following topics during the program:
Resource efficiency and cleaner production (energy, water, and materials).

Energy efficiency and renewable energy applications in industry.

Energy efficiency eliminates energy waste and combats climate change.

Renewable energy sources like the sun, wind, and water emit little to no greenhouse gases and pollutants into the air.

Industrial waste valorization (Environmental protection).

Process of converting the waste materials into more useful products including high-value chemicals and fuels to make environmental protection.

Transfer of Environmentally sound technology (environmental protection).

Protecting the environment, less polluting, recycling more, and handling waste in an environmentally friendly way.