The club's mission is to expand the influence of its music beyond the boundaries of the campus while cultivating a secure and conducive environment that encourages the creative expression of the talented students at Nile University. It is dedicated to extending the reach of its music by engaging with audiences outside the university and creating platforms for its members to showcase their artistic abilities. Committed to fostering a safe and supportive space, it aims to nurture and develop the artistic talents of its students, fostering a thriving and vibrant artistic community that extends beyond the university campus. 
Hazem El Sharkawy, the founder of the Music Club, embarked on a remarkable journey that would shape the future of music enthusiasts at Nile University. Armed with a degree in Mechanical Engineering and a keen eye for talent, Hazem noticed the abundance of gifted students under the guidance of Dr. Ibrahim Yousry, the music teacher at Nile University. Driven by a lifelong dream and a deep understanding of the value of student activities, Hazem established the Music Club to foster connections among diverse musicians who were willing to take risks and embrace growth through trial and error. The impact of this community on Nile University students was undeniably positive. Initially, many students harbored stage fright and anxiety when performing in front of an audience. However, the club provided them with a valuable platform to step out of their comfort zones. As a result, these students gained confidence and transformed into proficient performers, all thanks to the opportunities the club afforded them. Hazem's journey was not a solo endeavor. Collaborating with co-founders, they harnessed their collective talents and organized the club's first talent show. Initially, they began by gathering and jamming together informally.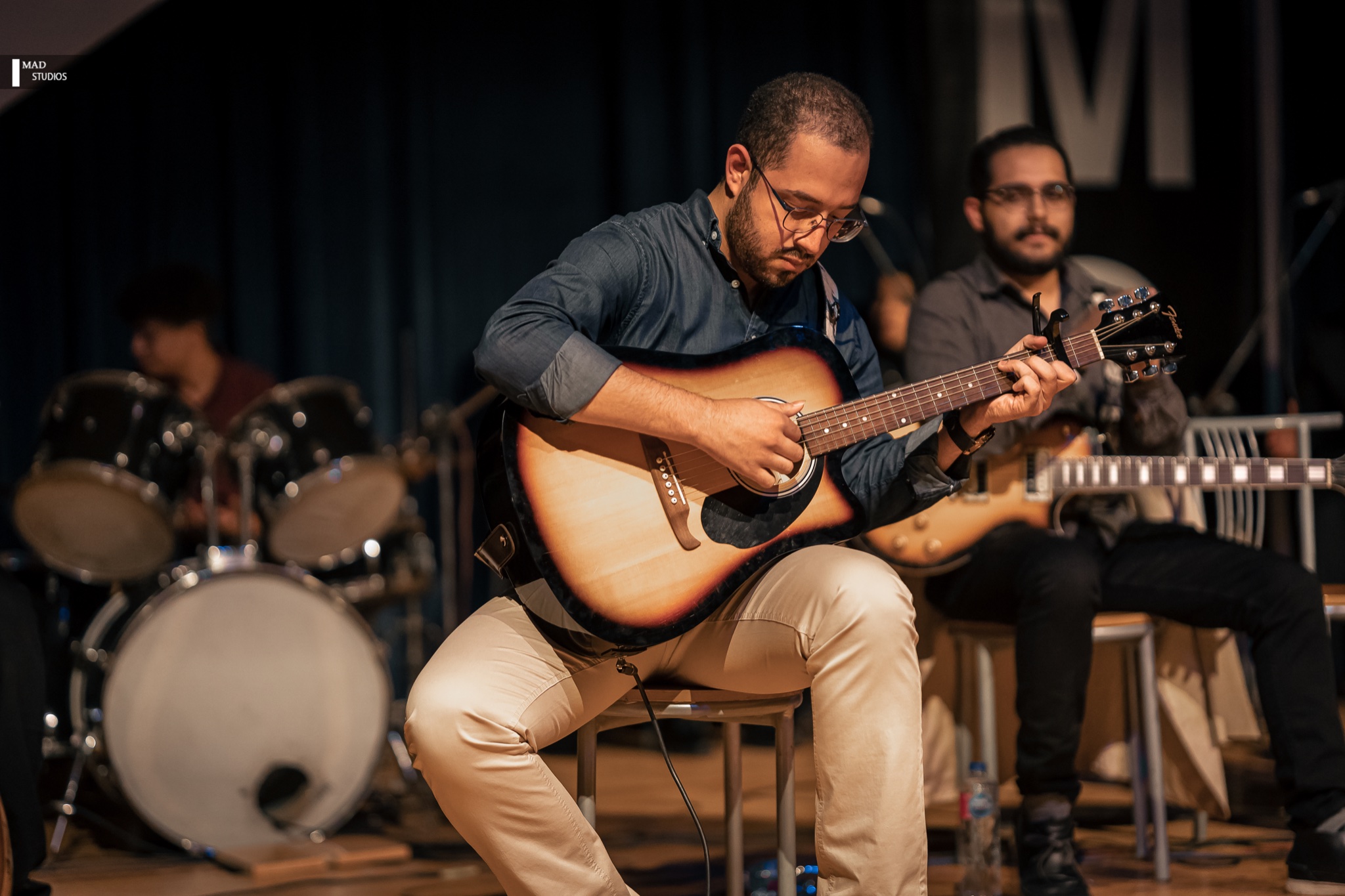 However, when the decision was made to officially establish the Music Club, Mohammed Abushahba shared a similar vision, and they joined forces. Abushahba became NUMC's first president, with Nourhan Fouda as vice president, Zayed Adel as a cofounder, Basma Ismail as a pop singer, and Mohammed Essam as a one-man band, forming the core team that launched the club, with the help of Mostafa El Missary, a Student Union member at the time, who played a pivotal role in supporting Hazem and his team to establish the Music Club. The club's establishment was met with a mixture of skepticism and genuine interest during recruitment and auditions. Although some students initially mocked the idea, a group of individuals who genuinely shared Hazem's passion for music emerged from the auditions. The Music Club started with just two guitarists, one singer, and the president. Over time, it evolved into a full-fledged band consisting of 47 members, along with various committees comprising over 20 individuals, including operations, marketing and media, public relations, human resources, and logistics.
NUMC held its first outdoor concert on campus after its successful concert at El Sawy Cultural Wheel. The unforgettable night of the MEGA concert was able to wipe all the exam stress off the student's shoulders with the incredible performances of many singers and musicians that were held on campus on 21st of December, 2022. This concert was a mega hit as it reached artists like Mohammed El Sharnouby, who interacted positively with their performance video.
Some of their activities included also: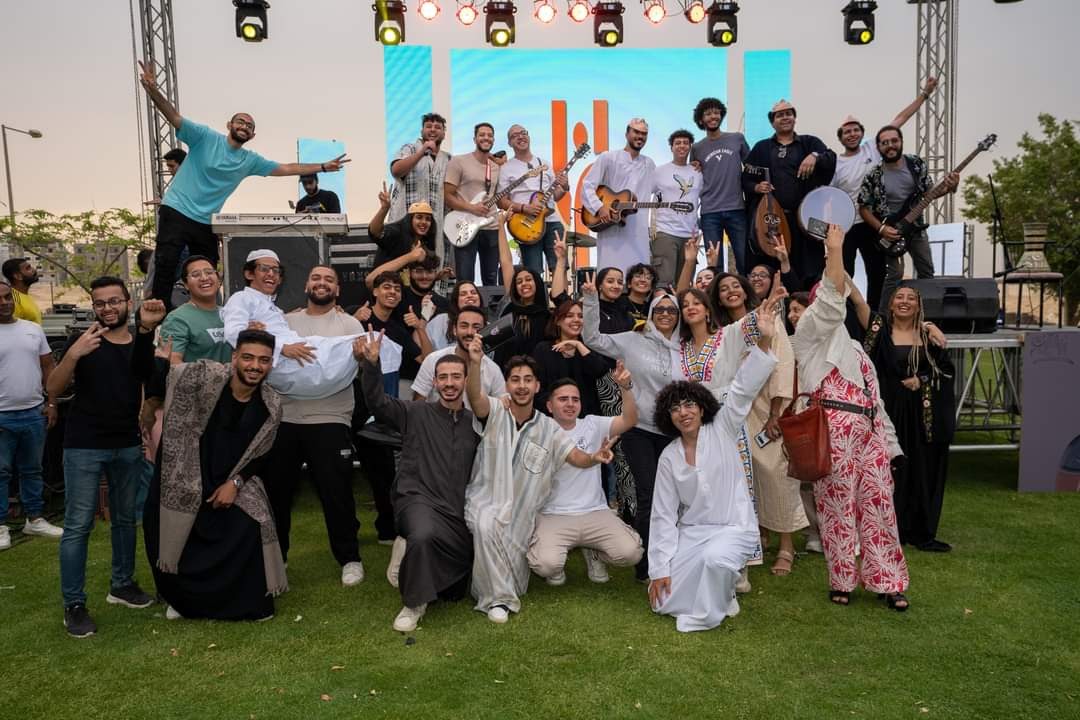 1. Open Mic:
After performing in an open mic with "The Comfort Zone", NUMC was welcomed to perform again in another open mic held by "The Comfort Zone "in Maadi. They gave an amazing performance which garnered them a lot of attention from the new audience.
2. Music Sessions:
Amidst their busy schedule, NUMC has been keen on providing NU students with music sessions, where they taught piano, guitar, violin, and drums for free. The sessions started on 23rd of October 2022, with more than 70 applicants per instrument.
3. Creativity Clubs and Youth Centers Universities:
The oud player at NUMC won Dr. Ratiba Hefny's opera competition for best instrumentalist, which was held under the auspices of the Ministry of Education.