The Entrepreneurship Club empowers young individuals through access to resources, connections with entrepreneurs, and fostering innovative ideas. It enhances understanding of new businesses and encourages entrepreneurial momentum among students and researchers.
By stimulating participation and interaction with various stakeholders, the club creates a dynamic platform for fostering entrepreneurship and driving positive change.
Mohamed Dein, the founder of the Entrepreneurship Club, is a Mechanical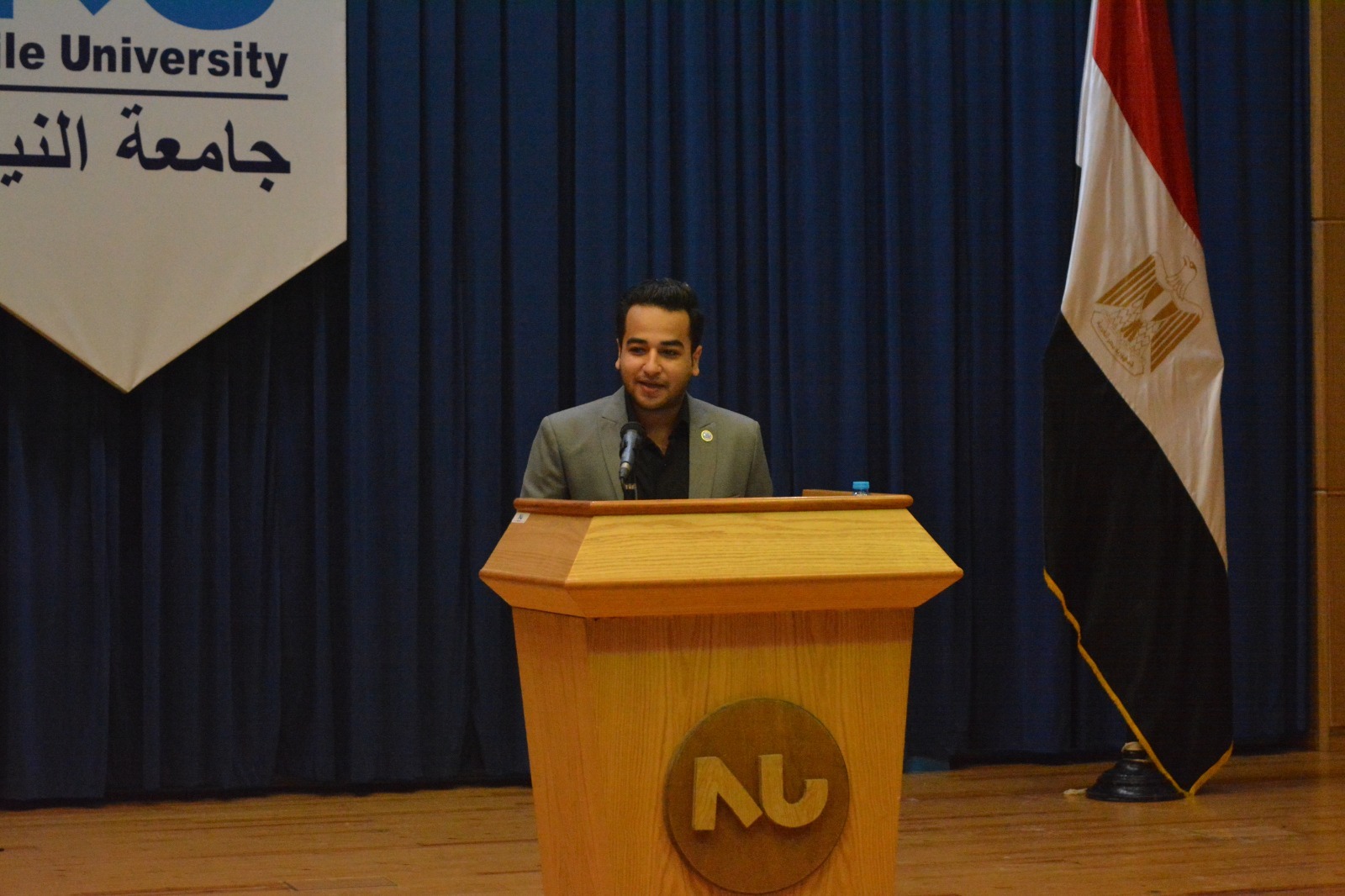 Engineering student graduating in 2024; Mohamed started the club to promote entrepreneurship and empower students. 
Under his leadership, the club organized events like the Egyptian Space Summit and the "17 Goals" event to raise awareness.
They also taught students about idea validation and helped them grow through projects. The club collaborated with the Youth Leaders Foundation, earning qualifications for the YLF 2022 competition, and participating in Change Makers 2022.
Overall, Mohamed and the club have had a significant influence on the entrepreneurial scene at Nile University and in the entrepreneurial community. 
The Entrepreneurship Club initiated a series of impactful events, starting with the Academy, which marked the launch of the Egyptian Space Summit. This exploration continued with a mega event featuring renowned novelist Essam Yousif, focused on raising awareness of the 17 United Nations Goals to be achieved by 2030.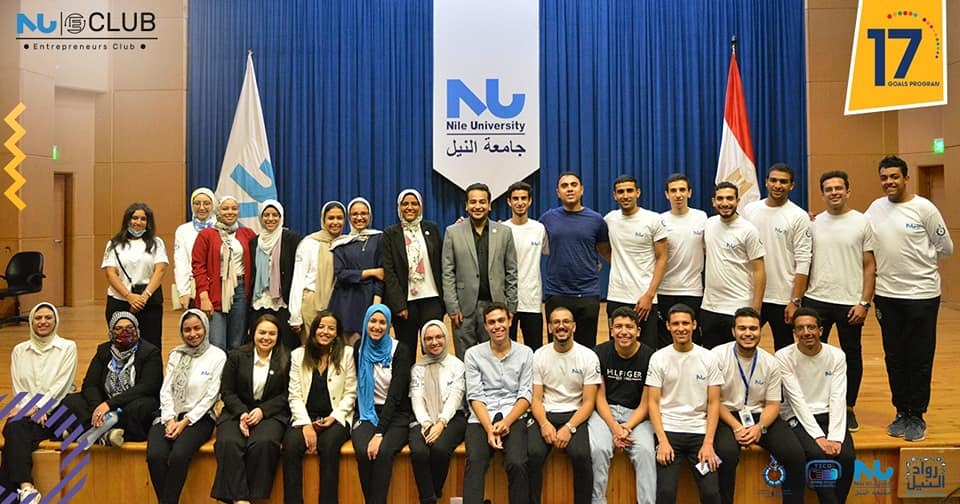 Aptly named "17 Goals," the event provided a platform for discussions and education surrounding this significant global issue.
Additionally, the club embarked on a new journey, engaging with students to educate them on the process of validating ideas for their potential. Encouraging undergraduate students to create projects that benefit their organizations, fostering growth and development. Through collaborations with the Youth Leaders Foundation (YLF), students gained opportunities to participate in competitions and connect with like-minded individuals. Their accomplishments include qualifying for the final stage of the YLF 2022 competition and active participation in Change Makers 2022.