Image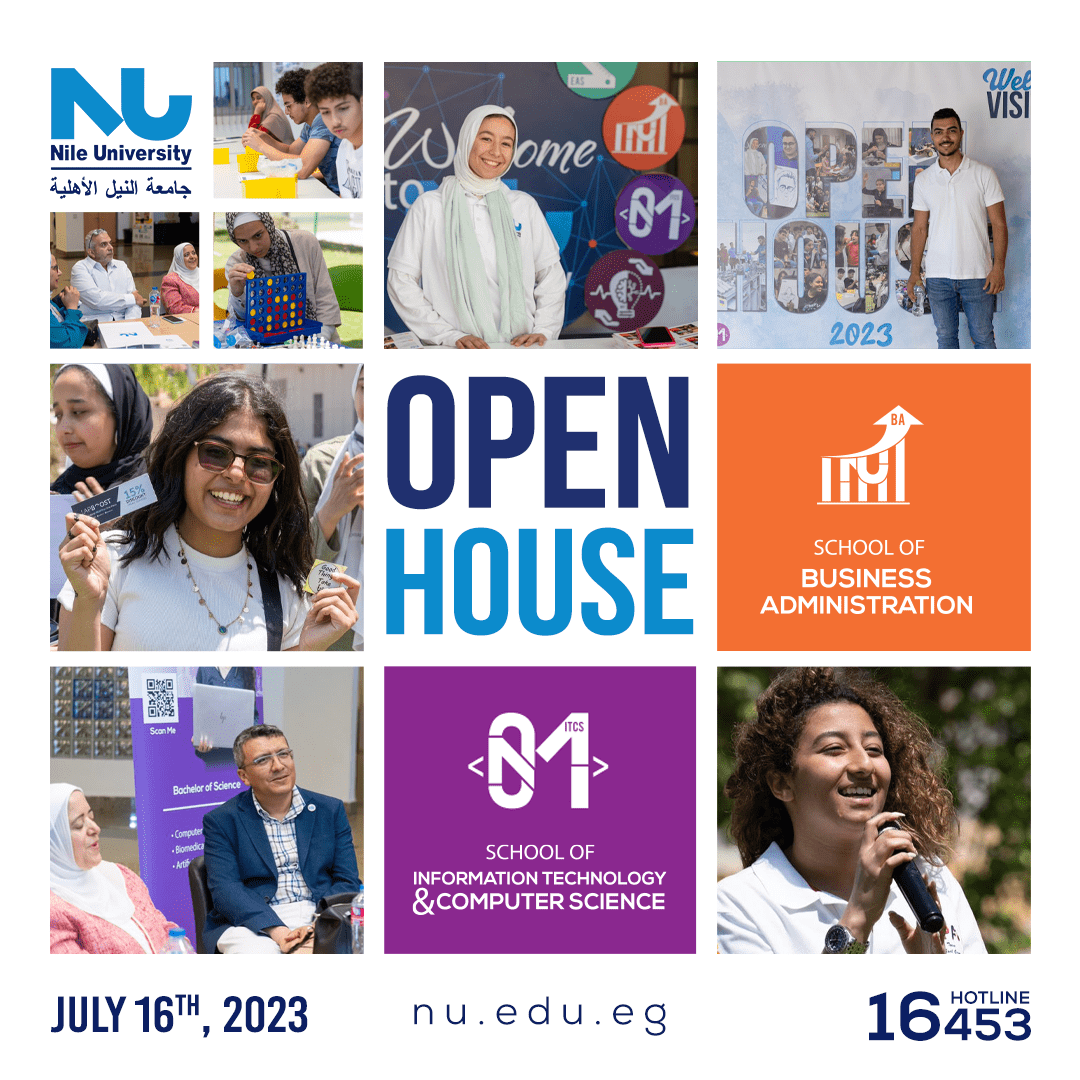 Join Us for NU Open House | 16 July
Join Us for NU Open House | 16 July
Are you interested in pursuing a career in Information Technology or Business Administration? Do you want to learn more about the innovative programs offered at NU University? If so, we invite you to join us for our Open House event on July 16th!
During this exciting event, you'll have the opportunity to explore our campus and learn more about the School of Information Technology and Computer Science as well as the School of Business Administration. You'll also have the chance to meet our expert faculty and discover how our programs can help you become a leader in your field.
Whether you're a high school student considering your options for higher education or a current college student looking to transfer, the NU University Open House is the perfect opportunity to take the first step towards your dream career. Don't miss out on this chance to learn more about what Nile University has to offer!
Join us on July 16th for the NU University Open House and discover how you can take your future to the next level. We can't wait to see you!