Image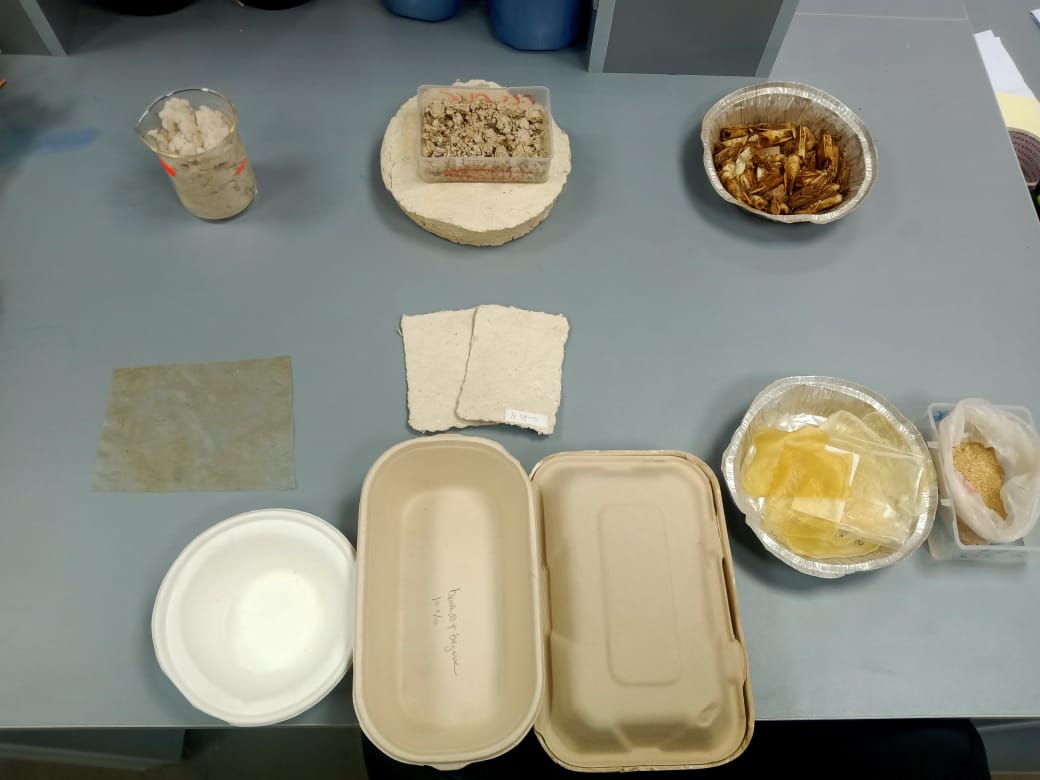 Mechanical, Physical Testing and Optimization of Bioplastic Membranes from Agricultural and Food Waste
Objective/Contributions:
The effects of plastic pollution on land and marine plastic are magnified by the lack of adequate waste management systems and non-biodegradable plastics pose significant risks to human health and the environment. The proposed project will be based on a comparative study between oxo-degradable, and biodegradable composites. The study will include mechanical testing, viscosity measurement and biodegradation of both composites and their effect on the environment. Furthermore, determines the optimized mixture for the various factors used in fabricating the biocomposite. The project will accomplish the concept of circular economy through sustained efforts and the creation of a successful waste management system together with a decent supply chain. The biocomposite will be a replacement for the commercial PLA (polylactic acid).  The targeted application is packaging applications.
Fabricate a natural biopolymer film as a promising non-expensive active packaging film. 
Mechanical and physical testing using the new machines installed at the Materials Lab at NU.
Reduce environmental pollution by recycling sugar cane wastes, use natural byproducts to reduce fossil fuels byproducts and accelerate the rate of degradation of the produced biopolymer film. 
Optimization of the properties of the biocomposite through bio-inspired metaheuristics.
Incorporation of nano natural fillers to enhance the properties of the biocomposites.
Outcome:
Studying the mechanical, biological production and biocompatibility of sugarcane waste reinforced with natural fibers or additives.
Studying the favourable features of the biocomposite applications, which provide suitable mechanical performance and biodegradability.
Studying the different factors affecting the materials' structural properties of the biocomposite.
Investigating the possibility of using the prepared PNC in industrial applications such as filtration and packaging.
Determining the optimized mixture for the various factors used in fabricating the biocomposite using bio-inspired metaheuristic methods. 
Producing a detailed protocol for the fabrication of the membranes (also with the addition of materials that transform the membrane into an active film) by using natural additives which are suitable for upscaling to industrial production. This is done by extending our casting/extrusion methods to industrial techniques such as spraying and spinning. 
Outcome: Publications
Fabrication of bio-plastic composite pellets from agricultural waste and food waste ElHady, S., Amin, O., Fahim, I.S. International Journal of Engineering Trends and Technology, 2021, 69(3), pp. 133–137 
Fabricating Starch-Based Bioplastic Reinforced with Bagasse for Food Packaging L Hamid, S Elhady, A Abdelkareem, I Fahim Circular Economy and Sustainability, 1-12