Image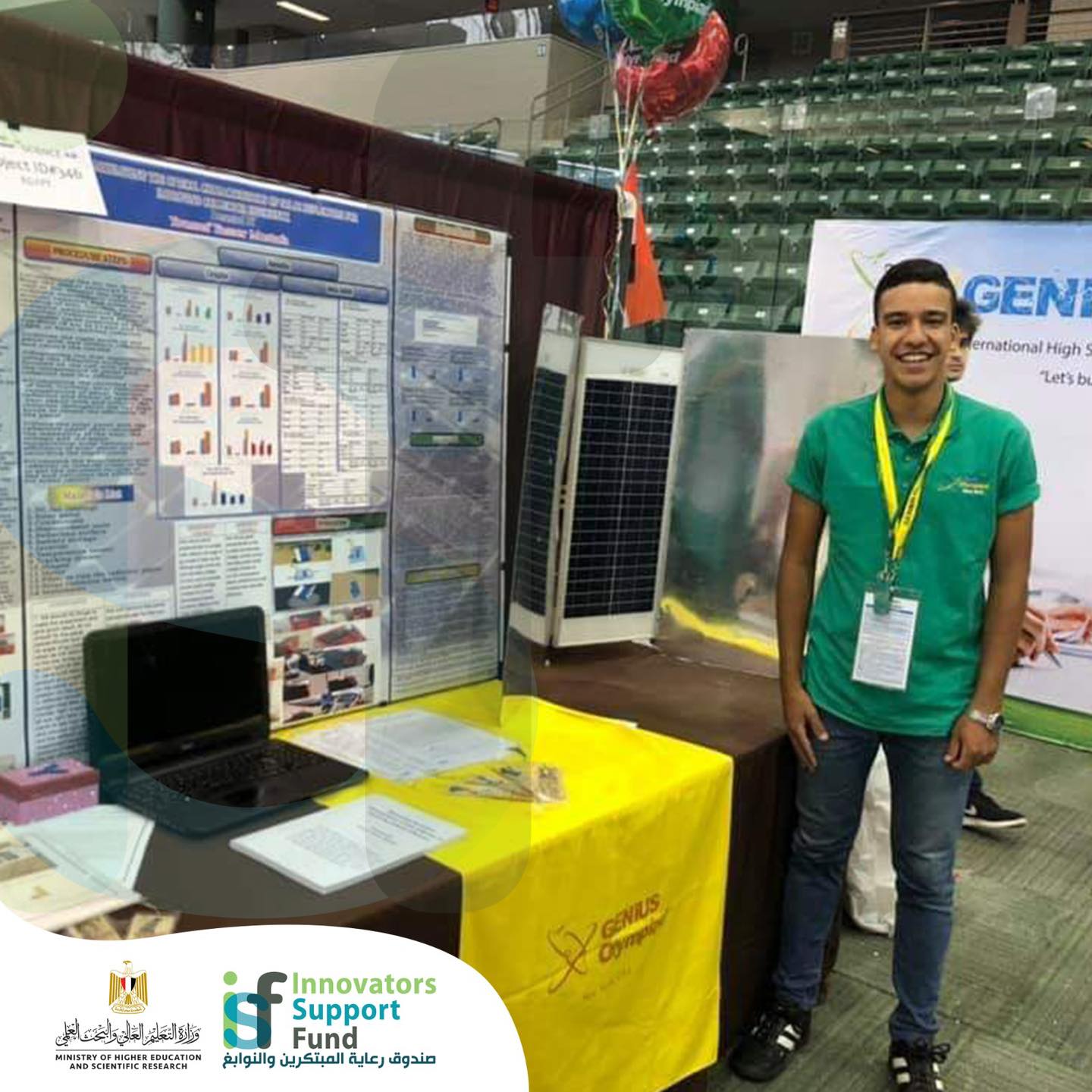 Youssef Yasser Winning 1st Place at the London International Innovation & Trade Expo 2023 Competition
Congratulations to our senior student, Youssef Yasser, School of Business Administration, for achieving first place on a global scale in the London International Innovation & Trade Expo 2023 competition. He was recognized for his project aimed at enhancing the efficiency of solar panels used for electricity generation from solar energy, which was selected from among 2,000 projects.
We take pride in the outstanding achievement of this student in the international competition, which serves as a platform for inventors and manufacturers from 33 countries to showcase their latest patented products, new innovations and exchange information in various fields within a competitive and creative atmosphere.
We are delighted to have the support and sponsorship of the Ministry of Higher Education and Scientific Research for the student's participation in this competition through the Fund for Innovators and Prodigies. We remain committed to supporting him to continue his success and wish him continued excellence.