Image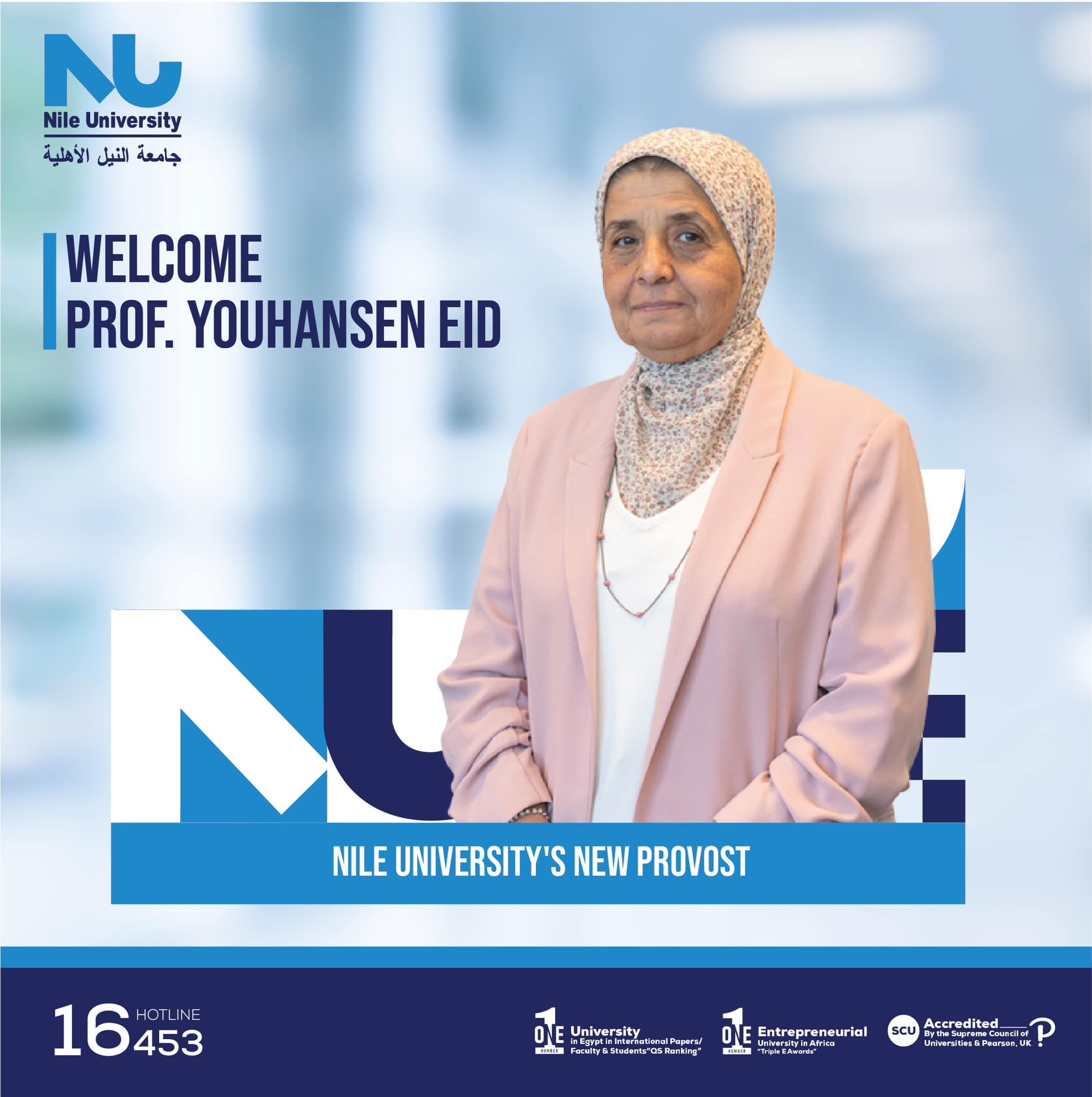 Welcoming Prof. Youhansen: Nile University's New Provost
Let's welcome, Nile University's new provost, Prof. Youhansen Eid!
Youhansen Eid is currently the Provost at Nile University, one of the renowned National Universities in Egypt. She served for 9 years as the President of the National Authority for Quality Assurance and Accreditation of Education (NAQAAE) since 2014. With the ability of driving organizational turnaround, she was able to lead NAQAAE to become one of the renowned agencies in the region, leading NAQAAE to international recognition (WFME – 2019). She led her team in several international projects, focusing on enhancing quality assurance, TVET reform, TNE, joint accreditation and harmonization of quality assurance in Africa.
With a career spanning several decades in the field of education, Prof. Eid has made significant contributions to the advancement of quality assurance and accreditation systems in Egypt and beyond. She has also served as a member on several international accreditation panels. Furthermore, she participated in curriculum development, educational reform, establishing quality assurance frameworks and reviewing over 60 institutions and programs.
Originally a professor of Planning and Design at Faculty of Engineering, Ain Shams University, she also held the positions of head of the department (2007-2009) and Vice-Dean (2009-2011).
For more info about Prof. Youhansen, go to: https://nu.edu.eg/academic-staff/prof-youhansen-eid