Image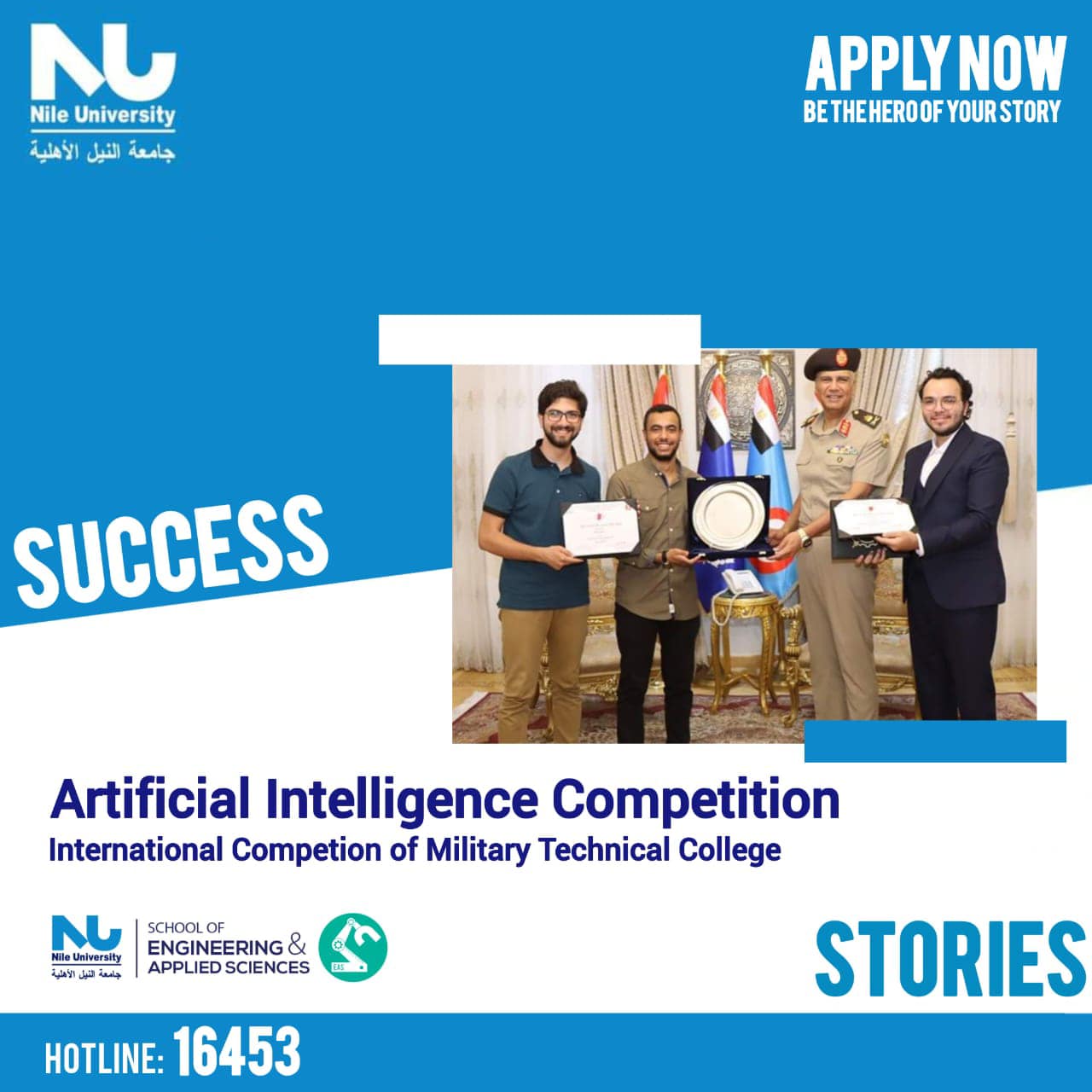 The Success Story of Nile University's Team in the Artificial Intelligence Competition "AIC"
The success story of the Nile University team in the Artificial Intelligence Competition "AIC" reflects the exceptional talent, dedication, and hard work of the university's students. The competition brought together some of Egypt's brightest young minds, which made it difficult for them to compete. The team of Mohab Eid, a student at the School of Engineering and Applied Sciences, and Mohamed Adel, a student at the School of Information Technology and Computer Science, was able to win second place in the competition.
The competition dealt with the theme of "progressive summarization" and used artificial intelligence expertise to create sentences containing new and useful words. This achievement reflects the team's distinguished capabilities in the field of artificial intelligence and their innovative approach to problem-solving.
This success places the team of Nile University students among the best participants in the competition, which included participants from all governorates of Egypt. The intense competitiveness between the teams highlights the growing importance of artificial intelligence and its impact in various fields, locally and internationally.
This achievement inspires many university students interested in the field of artificial intelligence and underscores the importance of continuous learning and innovation in this rapidly developing field.