Image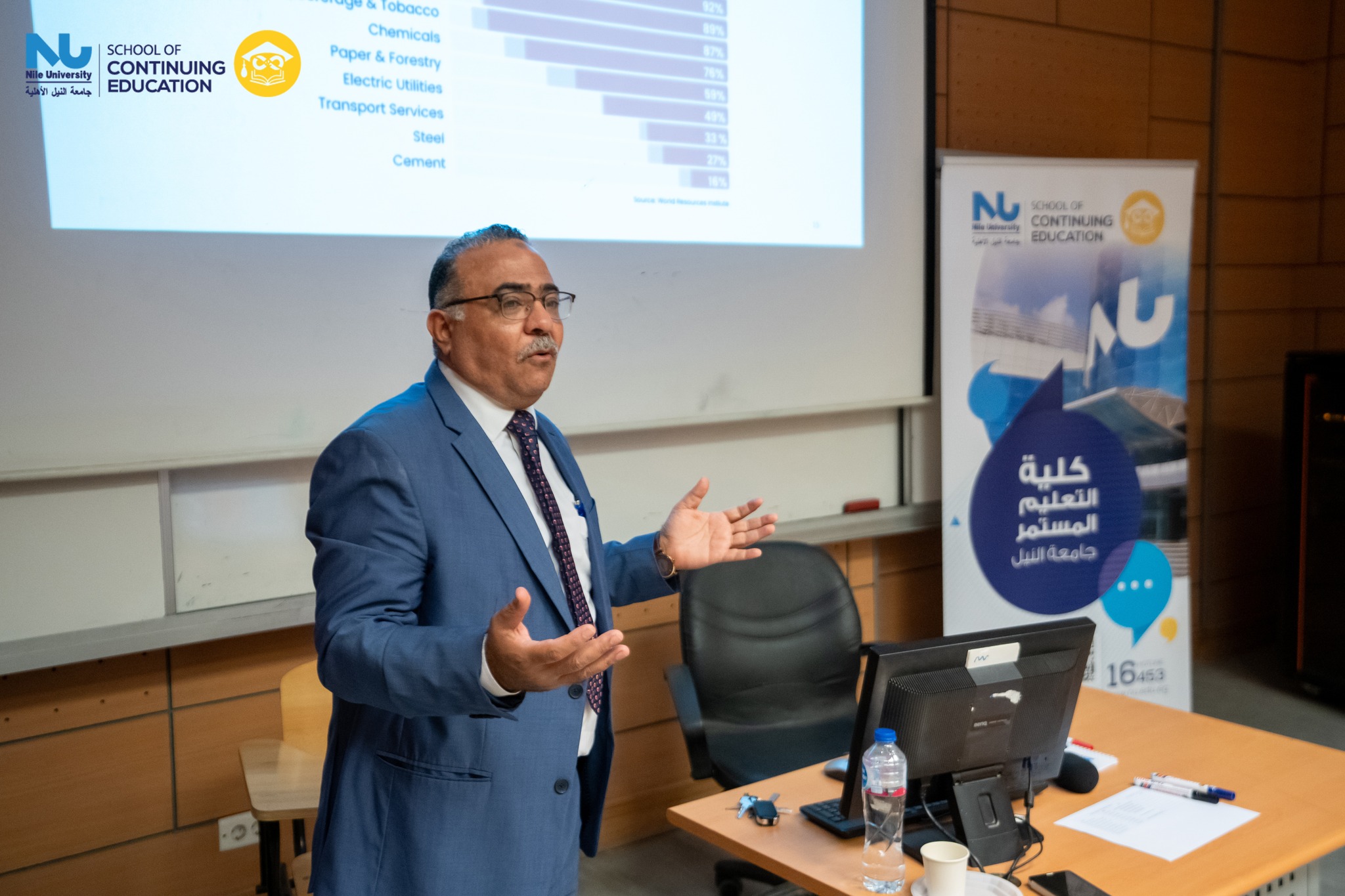 School of Continuing Education's Workshop on Carbon Footprint Management in Collaboration with D-Carbon
The School of Continuing Education at Nile University is thrilled to announce the successful completion of our first workshop on Carbon Footprint Management.
In collaboration with D-Carbon, the school brought together a dynamic group of international banks and scientific companies to tackle one of the most pressing challenges of our time: Climate change.
During this groundbreaking event, experts from various fields joined forces to explore innovative strategies and solutions for reducing our carbon footprint. The workshop provided a unique platform for knowledge sharing, collaborative brainstorming, and fostering partnerships that will pave the way for a sustainable future. 

We extend our heartfelt gratitude to the participating banks and scientific companies for their invaluable contributions and dedication to environmental preservation. Together, we have taken a significant step towards creating a greener, cleaner planet for generations to come. 
Stay tuned for more updates and initiatives from the School of Continuing Education as we continue to champion sustainability and drive positive change in our communities. We hope we can make a difference and see its impact on the society.