Image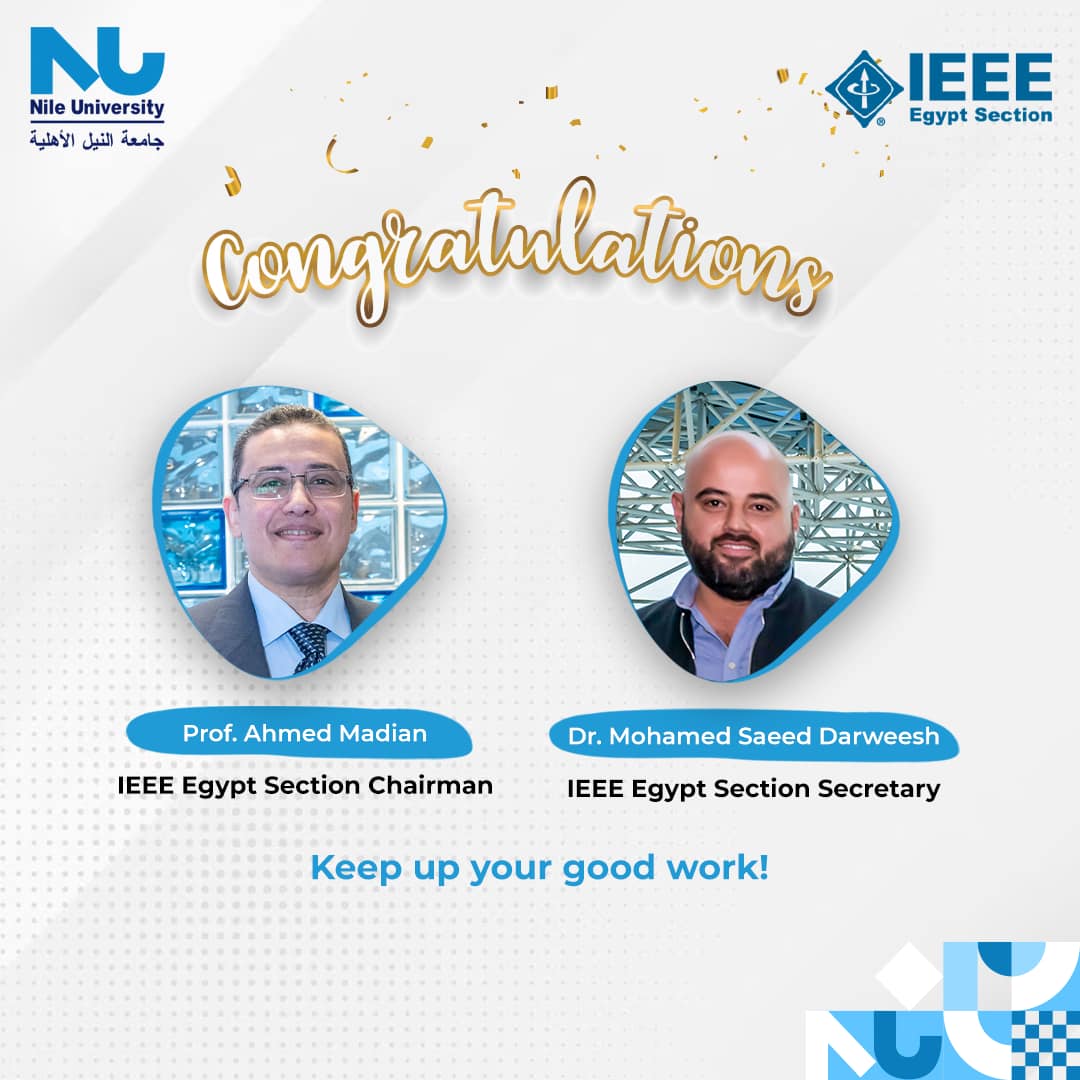 Results of the IEEE Egypt ExCom
We are happy to announce the results of the IEEE Egypt EXCOM (Executive Committee) section for the year 2024-2026 by
 congratulating our distinguished faculty who will lead the way:
Prof. Ahmed Madian - Head of the IEEE Department

Dr. Muhammad Darwish - IEEE Section Secretary
Dr. Mohamed Darwish, Associate Professor at Nile University, brings his experience and passion to drive innovation and excellence in the field.
Professor Ahmed Madian serves as Director of the Electronics and Computer Engineering (ECE) Program and Director of the Center for Integrated Systems for Nanoelectronics at Nile University, and we believe that his visionary leadership will shape the future of technology.
IEEE is the world's largest professional organization dedicated to advancing technological innovation and excellence for the benefit of humanity and empowering young engineers with entrepreneurship and business skills to be capable of delivering solutions to the problems facing their communities in feasible ways. IEEE-Nu is a student branch that has been established at Nile University as an official branch of the IEEE organization.
Keep up the amazing work!