Image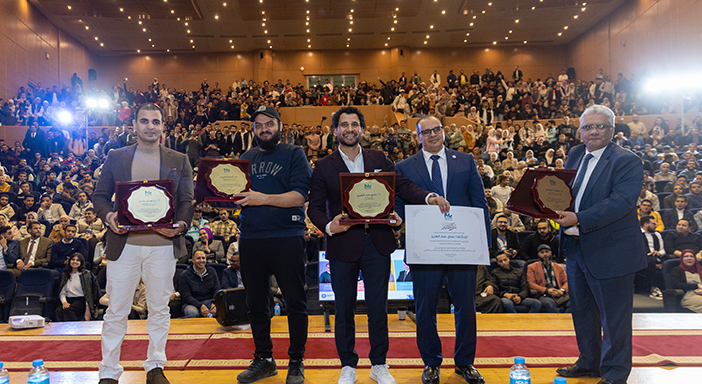 Resonation of the "Connecting the Future" Event
We are not just proud that Nile University was able to host a tremendous event with such influential figures, but we are also in awe at the incredible number of attendees – around 4,000 – who were eager to listen and learn from these successful individuals. The reactions and the amount of positive feedback that was received from the audience show the effect that it had on the young minds who are trying to cope with the rapid development of technology and the new requirements of the labor market.
In an unprecedented event anywhere in our Arab world, Nile University was honored to invite high school students, university students, as well as graduates, postgraduate students and academics to attend this exceptional event, entitled "Connecting The Future", which included a panel discussion between the 4 speakers and a lecture talk from each of them.
The event was held on Sunday, January 29, 2023, at Nile University Campus and the talks were:
"Lecture on the most important skill to deal with the future and the present" by Dr. Ihab Muslim, management and marketing consultant, Founder of the Corporate Clinic Initiative and Dr. Ehab Muslim channel.  
"Choose your router carefully" by Dr. Ramzy Abdel Aziz, an educational influencer, research and staff scientist at Aalto University, Finland, and founder of the Education Clinic initiative. 
"Programming and future job opportunities" by Mr. Osama Al-Zero, programmer and founder of the Elzero Web School channel 
"Most important skill for future jobs" by Mr. Ibrahim Adel, founder of zAmericanEnglish, the largest English language learning channel.