Image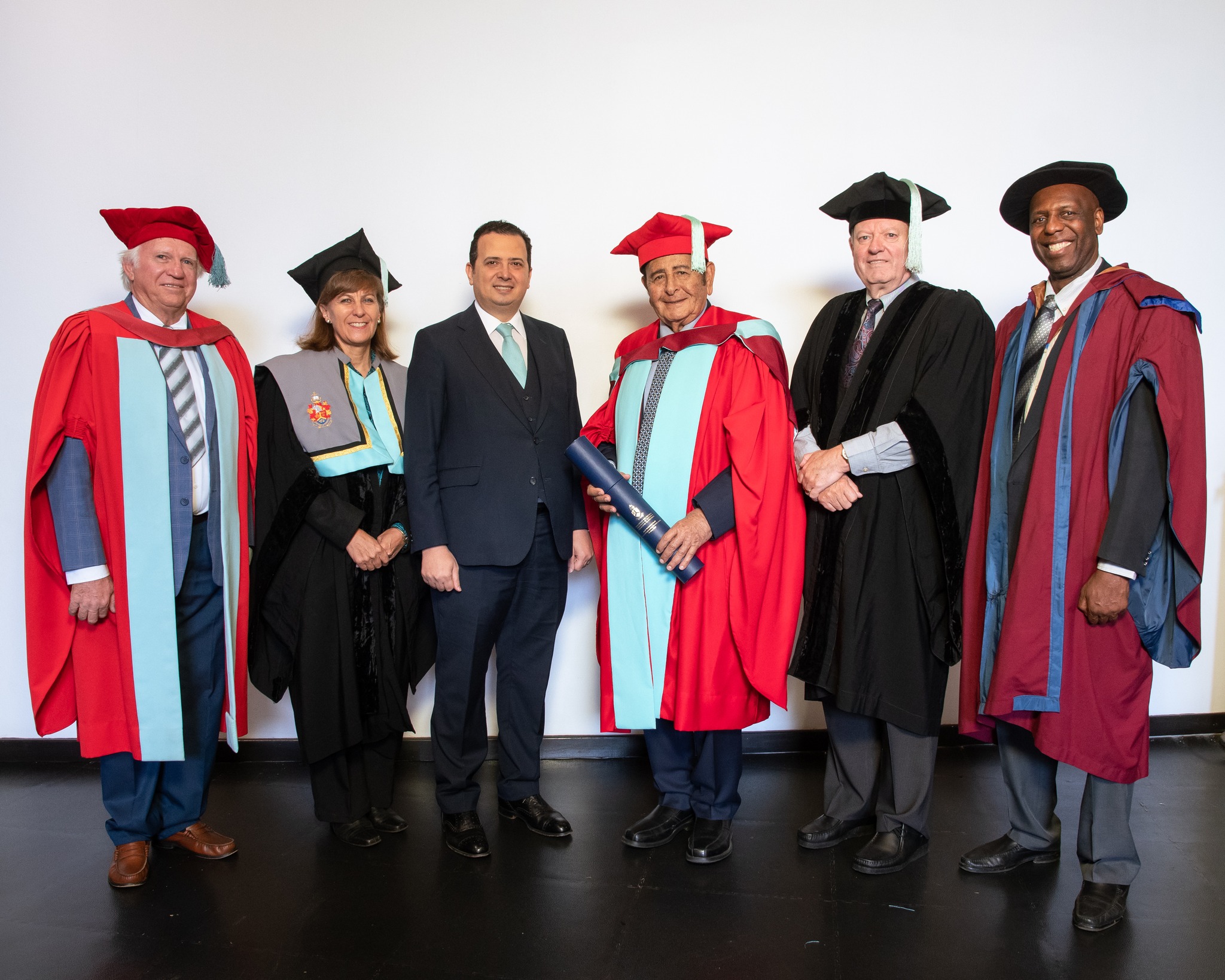 Prof. Tarek Khalil Conferred an Honorary Doctorate Degree: Doctor of Engineering
Sincere congratulations to our dear NU founding president, Prof. Tarek Khalil. Following his nomination in August 2022, Prof. Tarek Khalil was conferred an Honorary Doctorate degree: Doctor of Engineering (honoris causa), by the Council of the University of Pretoria for his valuable efforts and significant contribution to the Graduate School of Technology Management (GSTM) and his lifelong dedication to the field of Management of Technology worldwide.
The honorary degree was conferred upon Prof. Tarek during the 2023 Autumn Graduation Ceremony on 9th May at the University of Pretoria, South Africa.
The ceremony featured the presence of the Egyptian Ambassador to South Africa, H.E. Mr. Ahmed Taher ElFadly, who had specially attended to witness and celebrate the conferment of the honorary degree upon Prof. Khalil.
Prof. Khalil is the founding president of Nile University (NU), the Dean of the Graduate School of Management of Technology and the founder of the International Association of Management of Technology (IAMOT). He is an Emeritus Professor of Industrial Engineering & Professor of Biomedical Engineering at the University of Miami, USA.
Prof. Tarek Khalil is the father and leader of the field of Technology Management and has served as a consultant to many governmental, industrial and educational institutions in different countries as well as UNIDO, UNESCO, UNDP, Fulbright Commission and many others.