Image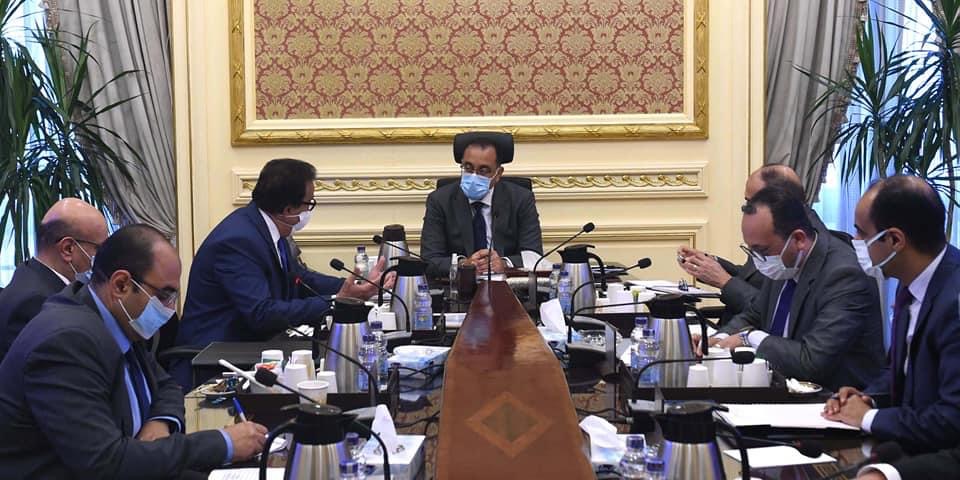 The Prime Minister, Minister of Higher Education, and Prof. Wael Akl in a Meeting to Discuss Nile University's Efforts Locally and Globally
Dr. Mostafa Madbouly, the Prime Minister, held a meeting with Dr. Khaled Abdel Ghaffar, Minister of Higher Education and Scientific Research, acting Minister of Health, has followed up on the efforts of Nile University (NU) in serving international publications and supporting the scientific research process in Egypt, in the presence of Prof. Wael Akl, President of the University, and Dr. Mohamed El-Tayeb, Assistant Minister of Health for Governance and Technical Affairs.
During the meeting, Dr. Khaled Abdel Ghaffar, Minister of Higher Education and Scientific Research, explained that Nile University is primarily an Ahleya, non-profit research university, adding that the university's journey has witnessed remarkable progress during the past period on the path to achieving its growth following intently its goals and mission in community service, especially that the University was established to be a leading university in advanced technological fields that contribute to supporting industry and the growth of the Egyptian economy, by consolidating the principles of knowledge and science as a basis for the growth of society.

Dr. Khaled Abdel Ghaffar has also highlighted some of the latest statistics related to the University's activity, noting that it includes 5 schools, 4 research centers, 2 industrial development centers, and 6 specialized technology incubators; moreover, he added that the number of undergraduate students is 3,280; 310 graduate students; and 125 researchers, and indicating that the number of incubated companies is 60 companies.

The Minister of Higher Education and Scientific Research also spoke about the innovation and entrepreneurship axis at NU, embodied in NilePreneurs, which is an initiative funded by the Central Bank of Egypt, and implemented by the University with the aim of strengthening and developing the entrepreneurship system in Egypt, in cooperation with many Egyptian banks, government and international institutions.
During the meeting, the Minister also pointed out to the University's achievements within the framework of the scientific research system, and that it has achieved tangible scientific publications, with around 1,550 research published at the international level since 2007 and achieved the highest rate of increase in scientific research output for each faculty member, during the periods (2007-2010), and (2018-2022).
Regarding global rankings, the Minister of Higher Education noted that Nile University won first place at the level of Ahleya and private universities in international publishing during the period from 2019-2021, and also won fourth place in the international rankings on Ahleya and private universities, according to the QS classification.

For his part, Prof. Wael Akl, President of Nile University, stressed that NU is distinguished in the way that it combines learning, scientific research, innovation, entrepreneurship and community service in an effective integrated system capable of providing the Egyptian, regional and global community with a product of innovative graduates who are capable of development and leadership; that currently, it has many global partnerships, in addition to the local and international donors, in addition to the field of entrepreneurship and innovation, and that NU is working to expand specialized research centers.