Image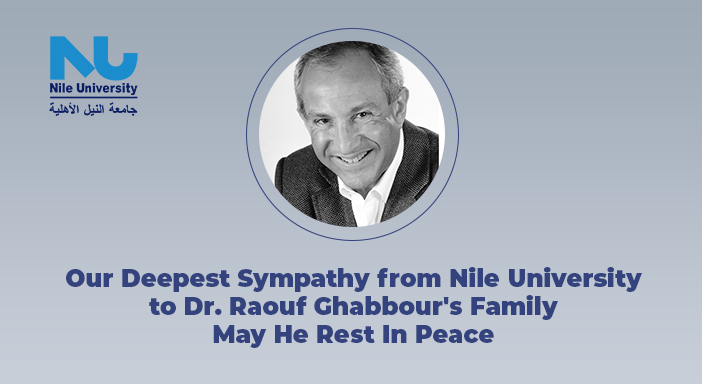 Our Sincere Condolences From Nile Univerity on Dr. Raouf Ghabbour's Passing
Egyptian businessman Raouf Ghabbour has sadly passed away on Wednesday after his devastating struggle with illness.
Dr. Raouf Kamal Hanna Ghabbour, is an Egyptian businessman, and the Chairman of the Ghabbour Group of Companies, Managing Director and Chairman of the Board of Directors of GB Ghabbour Auto.
He was a former Board of Trustees member at Nile University for years and has always supported Nile University's vision and believed in its development journey. He also facilitated the process for a round partnership between Ghabbour Group and Nile University regarding internships, events and many other collaborations. 
It was such an honor to have been collaborators with the business tycoon and may he rest in peace.