Image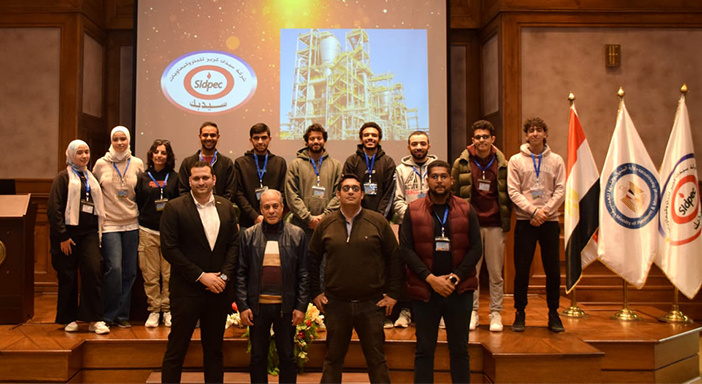 Our Industrial Engineering Students Visit to SIDPEC
Our industrial engineering students at Nile University have had an amazing opportunity to visit SIDPEC, the leading Egyptian company with extensive experience in the petrochemical industry, in which premium-quality polyethylene is produced. 
They visited SÌDPEC's site, where they witnessed ethylene gas being separated and polymerized in polymerization reactors to produce various grades of high-density polyethylene (HDPE). SIDPEC experts explained the processes conducted on their site and encouraged our students to engage in fruitful discussions about relative industrial topics. 
They also visited the polyethylene labs to learn more about the most updated technologies and equipment used in SIDPEC's laboratories for polymer testing and characterization. 
At the end of this visit, our students would currently be able to complement the theoretical knowledge with real-life industrial experiences and have more insights into the scaled-up industrial processes used in petrochemicals and polymer production.