Image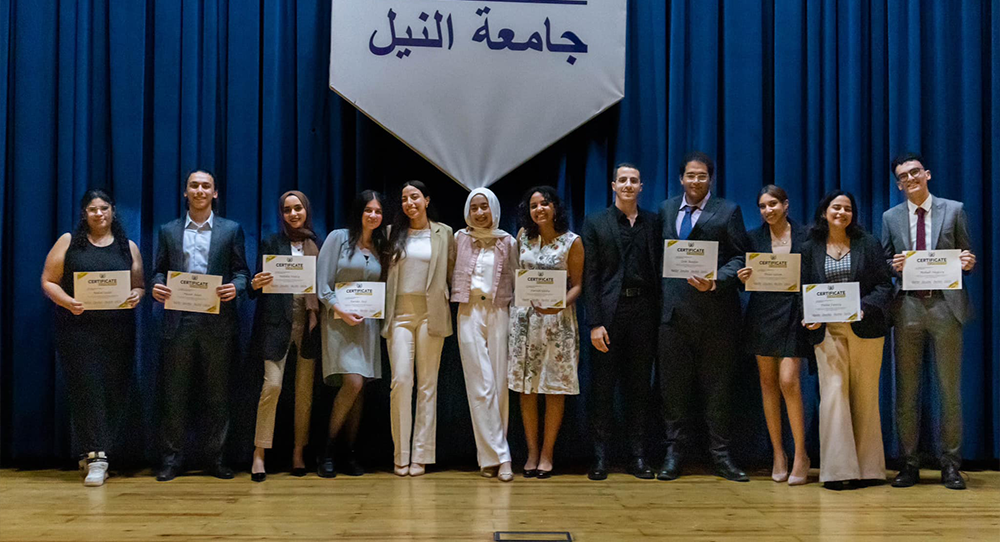 NUMUN Junior Conference
The first ever NUMUN Junior Conference was recently held at Nile University in Cairo, Egypt. The conference, which lasted for a week, brought together junior delegates from various schools to discuss global issues and seek solutions to some of the world's most pressing problems. During the conference, the delegates engaged in lively debates and discussions as they sought to find solutions to the various global issues that were being discussed.  
The conference included four councils:
They also had the opportunity to interact with peers from different schools, which helped to broaden their understanding of different cultures and perspectives. At the end of the conference, the delegates were presented with certificates of participation, which recognized their efforts and contributions to the discussions and debates that took place. The conference was a great success and provided a valuable learning experience for all the delegates who participated.  
Nile International Model United Nations (NIMUN) is a simulation of the United Nations founded in September 2015 by members of the student body for participants from within and outside Nile University. NIMUN was founded to broaden the student activity body by establishing a recreational and educational program that would provide its members with the space to grow in various areas, whether it be organizational, substantive, or managerial. The NIMUN body consists of an academic branch and an administrative branch. Both departments will adhere to your interests and aid you in utilizing your talents and enhancing them.
They aim to expand their understanding of the world around us and perhaps change something about it one day.