Image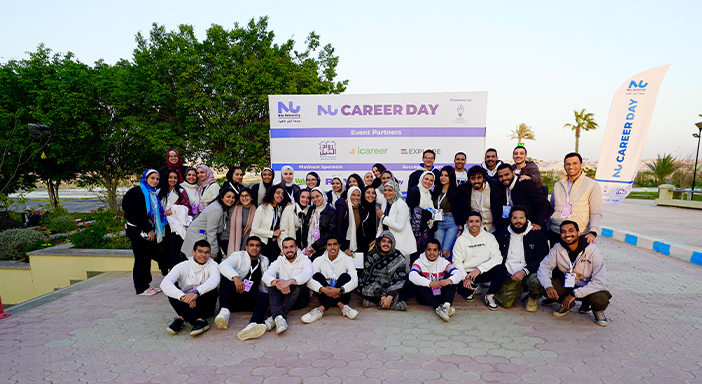 NU Career Day by SEEC
The NU Career Day was designed by the Skills and Employability Enhancement Center (SEEC) and was held on Saturday 18th, Feb from 10:00 AM till 6:00 PM. 
The event allows students and alumni to experience market needs and be aligned with market expectations by providing +140 hiring and internship opportunities in different fields, in addition to various live workshops and talks.
More than 15 speakers offered their knowledgeable experiences through fruitful talks and workshops across the day and around 500 attendees filled the day with such joy, not to mention how much we were honored with the companies and institutions that participated in the big event, which are: Tagaddod, Inspire for solutions development, Jesr powered by Rawaj HCM, AMIT, Trade Show Planners, Gipful, El Sewedy Electrometer, Education For Employment-Egypt, Döhler Group, Nokia Egypt, Fine Hygienic Holding, Premium Card, Bankers Lounge Academy, Nanofab technology, Nawah Scientific, Ingene, GB Corp, WE, Seoudi Supermarket, Concentrix, Raya Holding, Valeo, QNB bebasata, Nile University - School of Continuing Education, Nile University – HR, NilePreneurs, CIB, Icareer and EGC.
NU had the pleasure of welcoming all the speakers to the event and looking forward to upcoming valuable collaborations!
The Agenda for the day: