Image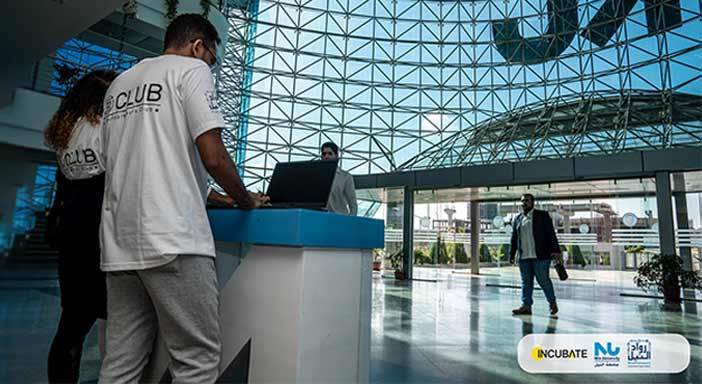 NilePreneurs Incubation Bootcamp
The story has only just begun!
The two-day Bootcamp for our incubation programs(Engineering, creative design, and Launch SaaS) has begun.
Dr. Mohamed Abbas, associate director and head of the incubation program at NilePreneurs, welcomed the 120 companies participating in the Bootcamp -Cycle#4 and spoke about the NilePreneurs initiative, which is supported by the Central Bank and NileUniversity, and its role in supporting Egypt's entrepreneurship scene and setting success examples for many incubated startups which were able to demonstrate their efficiency in the market continued to talk about the initiative's services and various incubation programs and their role in achieving the SDGs and Egypt's Vision 2030.
Ahmed Abo Al-Yazid, director of the Launch Saas incubator, continued the talk by explaining how to pitch to investors.
Following the break, Ahmed Fakhry, Business & Fundraising mentor, discussed the entrepreneurial mindset.
Following him, Eng. Mohamed Amr discussed the next steps, as well as the criteria for selecting and liquidating companies to enter incubation programs.
We wish all of the companies participating in the Bootcamp the best of luck.