Image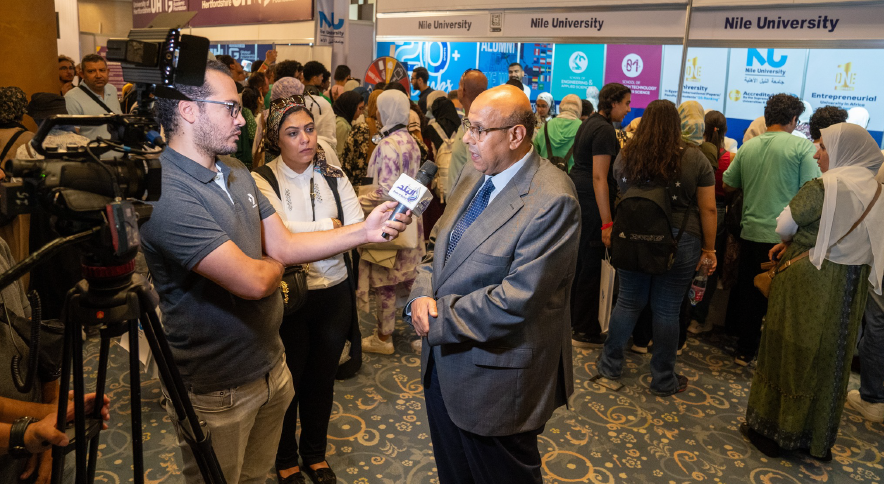 Nile University at EduGate in Kempinski
Nile University participated in the EduGate event for three days, where students eagerly flocked to explore the exceptional majors and programs offered by the university. We are proud and honored to have had the presence of Professor Dr. Wael Akl, the President of Nile University, who actively engaged with the attendees and provided detailed explanations about the university's offerings and its distinctive advantages. 
The attendees expressed their gratitude for the presence of the university deans, the marketing team, and faculty members, and students, who provided the necessary information to familiarize them with the university and the application process. They also offered guidance and advice to assist students in making informed decisions. 
To further raise awareness and disseminate more information about Nile University, Sada Al-Balad channel conducted interviews with Professor Dr. Wael Akl, the deans of various faculties, and the students. They shared their experiences and highlighted the university's unique features that make it the ideal choice for ambitious students in Egypt. 
In addition, Gina Mowafy, Head of the Student Life Office, and Shahenda Mohsen, Head of the Skills and Employability Enhancement Center (SEEC), shared their expertise on all thing's student life, from the importance of extracurricular activities to the essential competencies needed for the job market.